February marks Black History Month, a month-long observance in the United States and Canada that recognizes the significant contributions of African-Americans to American history, as well as the historical legacies of the African diaspora. We hope you'll find the stories below, and the scholarship they include in full, a valuable resource for classroom or leisure reading.
Carter G. Woodson, Father of Black History Month
The origins of Black History Month date back to 1926, when a historian named Carter G. Woodson spearheaded "Negro History Week."
Harriet Tubman on the $20 Bill?
One hundred and two years after her death, Harriet Tubman has won a vote to replace Andrew Jackson on the twenty-dollar bill. Born into slavery in 1820, Harriet Tubman went on to lead a very accomplished and heroic life.
The Historical Achievement of Pullman Porter's Union
The achievements of the Pullman Porter's Union represent a significant civil rights victory for both U.S. labor and the civil liberties of African-Americans.
What Was It Like To Be an African-American Soldier During the Civil War?
186,017 African-American men served during the Civil War. Dora L. Costa and Matthew E. Kahn give us a revelatory look into the experience.
Remembering Billie Holiday
Originally published on the 100th anniversary of Billie Holiday's birth, this story looked back at the legacy and career of the artist known affectionately as "Lady Day."
Ronald Reagan and the Rewriting of Martin Luther King Jr.'s Legacy
Ronald Reagan invoked Dr. King's legacy to suit his larger political and rhetorical aims, stripping the social critic of his radical and often controversial beliefs.
The Fuss About Josephine Baker
Josephine Baker, known as the "Bronze Goddess," was a singular presence on stage. Her work in vaudeville, dance, and burlesque captivated audiences during the 1920s.
Between the World and Me: Ta-Nehisi Coates and the Legacy of James Baldwin
Nobel-Prize winning author Toni Morrison compared Ta-Nehisi Coates to the great James Baldwin. A look into the impact of Baldwin's iconic collection of essays, The Fire Next Time.
Dr. Ossian Sweet's Life Mattered
Ninety years ago, a mob gathered and threw rocks at Dr. Ossian Sweet as he tried to move into his new home. The police refused to intervene.
How an Ex-Slave Successfully Won a Case for Reparations in 1783
In one of the earliest examples of reparations, an ex-slave named Bertha petitioned the government and was granted an annuity.
How Septima Poinsette Clark Spoke Up for Civil Rights
The daughter of a slave, Septima Clark graduated from college, became a teacher, and became a fierce advocate for social and cultural change.
The Historical Need for Black Colleges
Historically Black colleges and universities (HBCUs) have been on the forefront of fighting for desegregation.
More Hidden Figures of NASA History
Astronaut Jeanette Epps is positioned to continue pushing what is possible for black men and women both at the forefront and behind the scenes at NASA.
The Significance of Shirley Chisholm's Presidential Campaign
Shirley Chisholm made history as the first black female U.S. Representative. Then she did it again as the first major-party black candidate for President in 1972.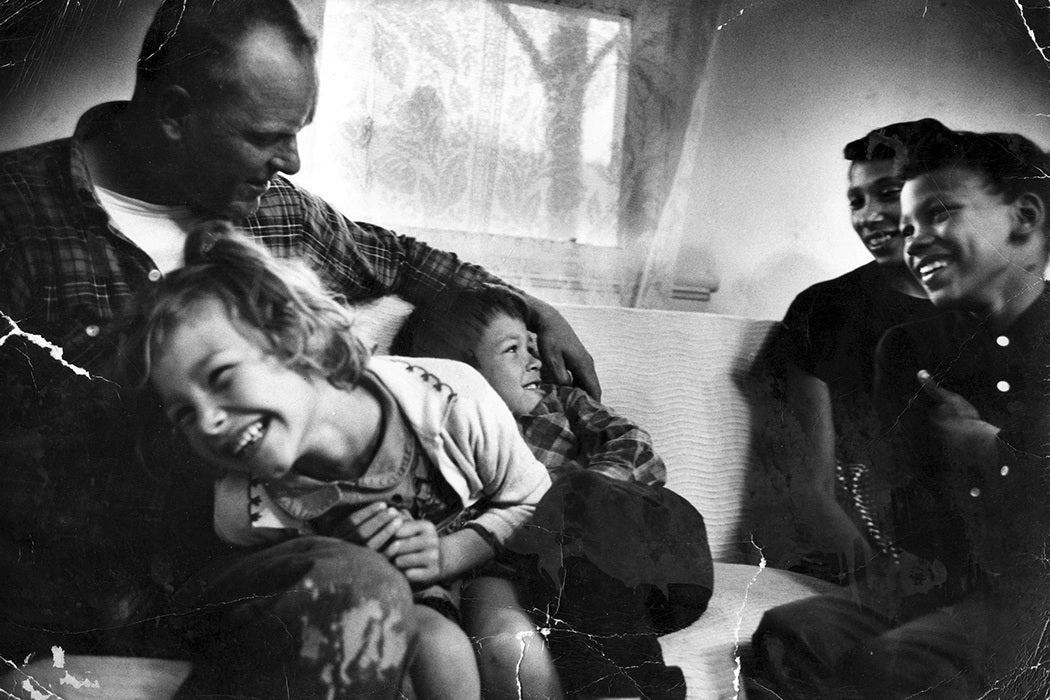 Loving v. Virginia and the Origins of Loving Day
Was there ever a legal decision more appropriately named? On June 12, 1967, the Supreme Court decided in Loving v. Virginia that state anti-miscegenation laws were violations of both equal protection and due process.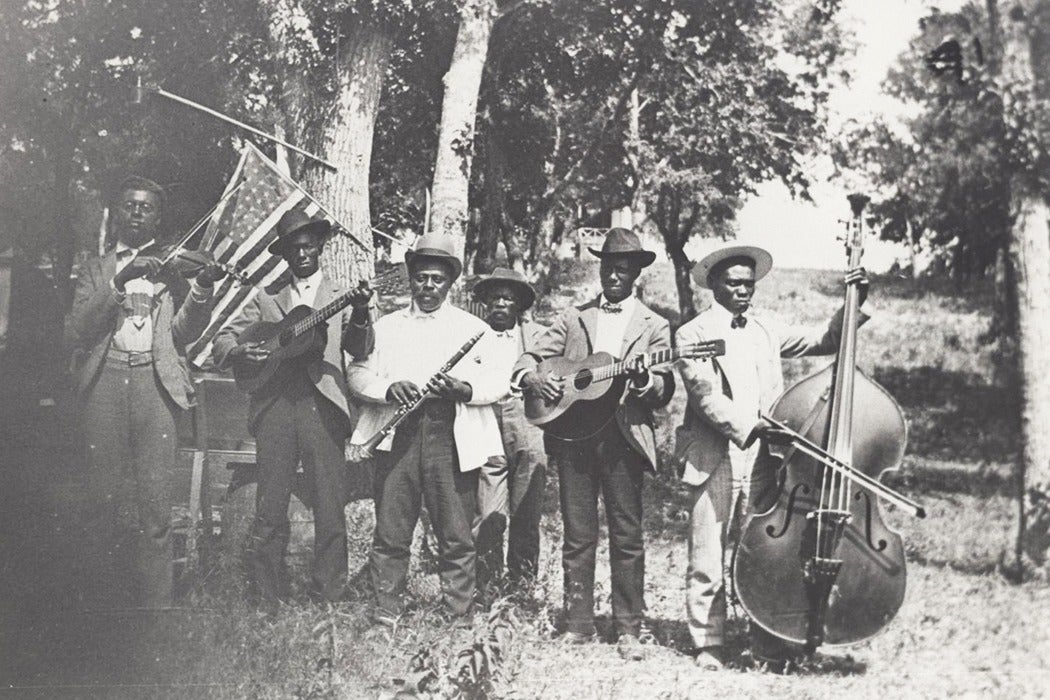 Galveston, Texas was the first community to celebrate the holiday now known as "Juneteenth."
Remembering the Civil Rights Movement…With Comics
Comic-Cons and civil rights rarely intersect, but if one person could make that happen it's Congressman John Lewis.
Segregation and inequality are still major issues in Little Rock, AR today.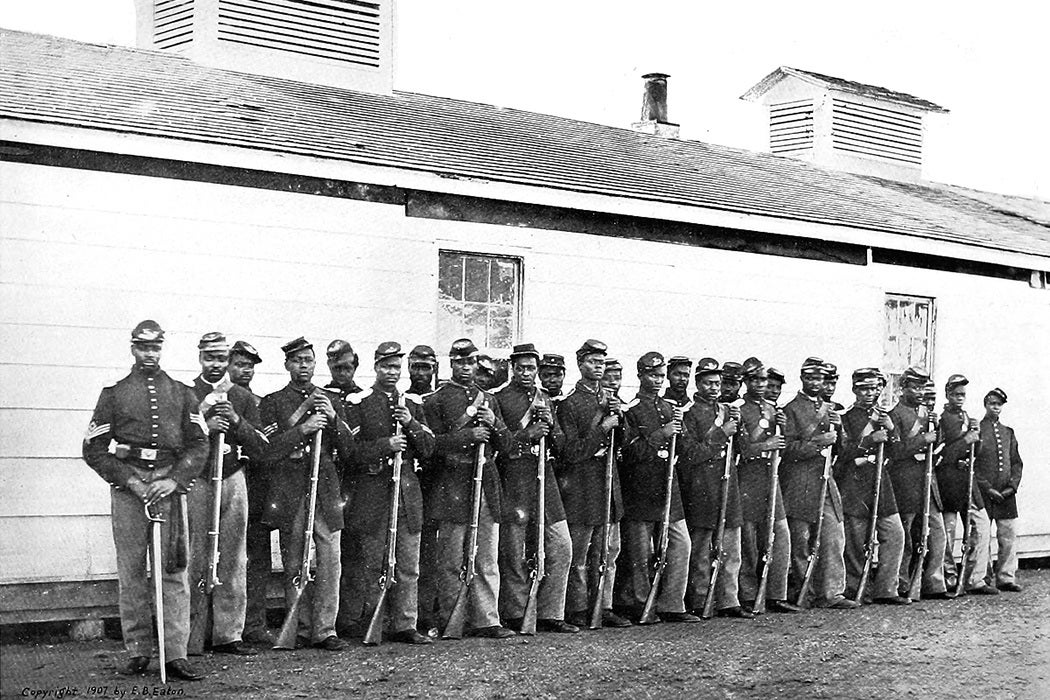 Early Photographs of African American Soldiers
The new National Museum of African American History and Culture features some little-seen Civil War photography.
Some Facts about Frederick Douglass
Douglass "has done an amazing job, and is being recognized more and more, I noticed," according to President Trump.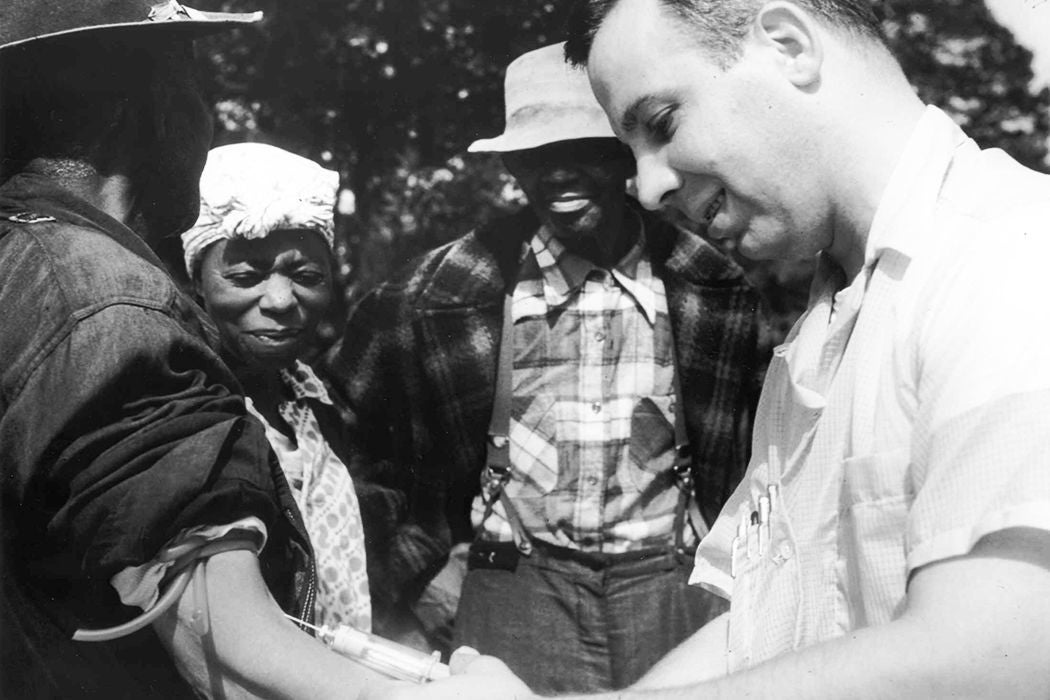 The Lasting Fallout of the Tuskegee Syphilis Study
Decades after the Tuskegee Syphilis Study health statistics continue to illustrate the lack of trust black Americans have for healthcare professionals.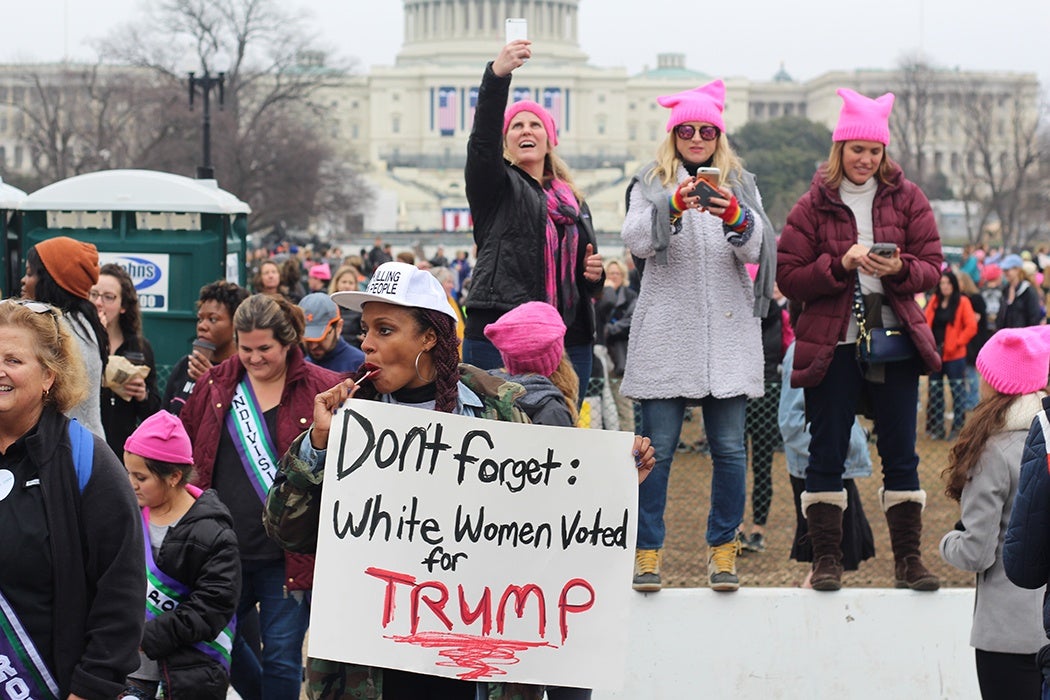 How Women's Studies Erased Black Women
"In the early years of Women's Studies programs," writes one scholar, "African American women and their experiences were rendered invisible."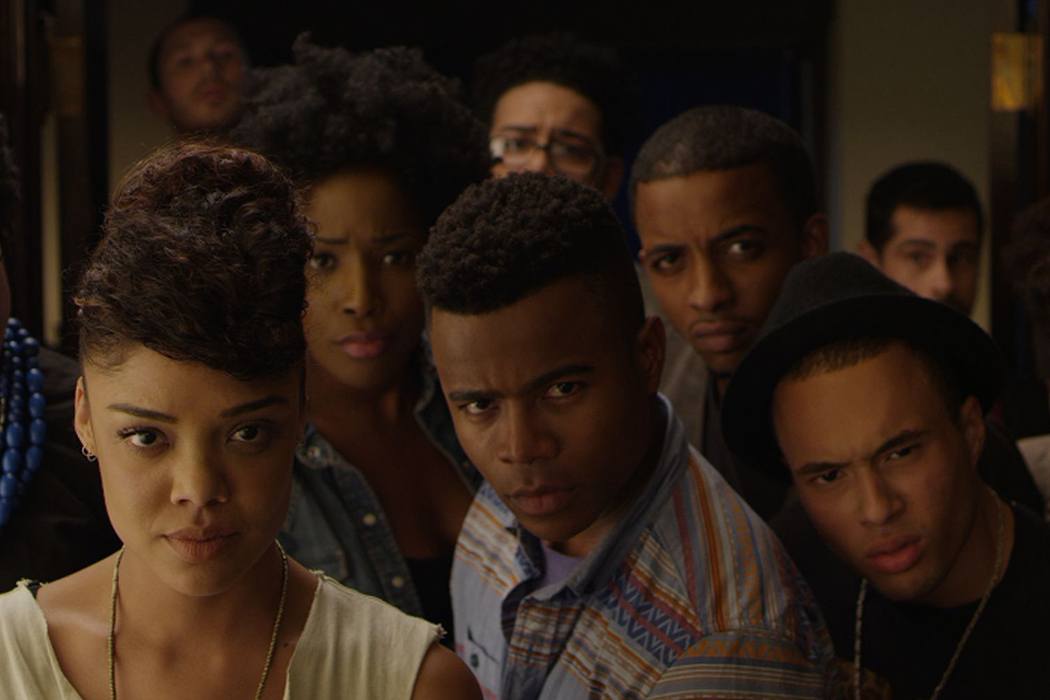 Humor and Race in Dear White People and White Chicks
Challenging racial stereotypes is often done through satirization of those very stereotypes.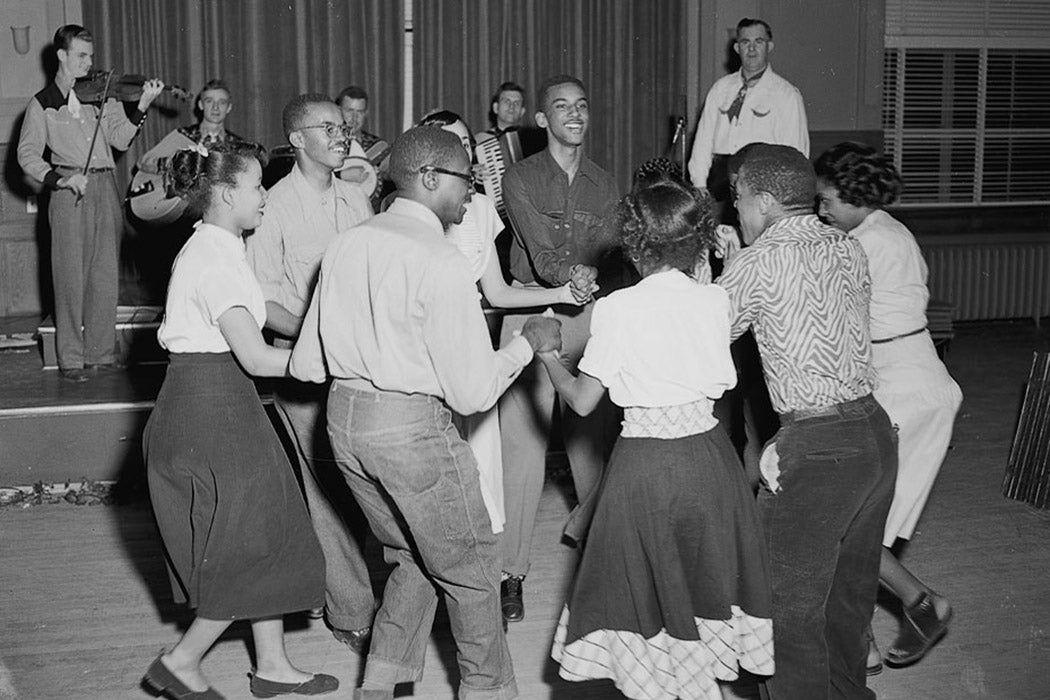 The Slave Roots of Square Dancing
Today, few people know about the pivotal role black people once played in helping develop American dance traditions.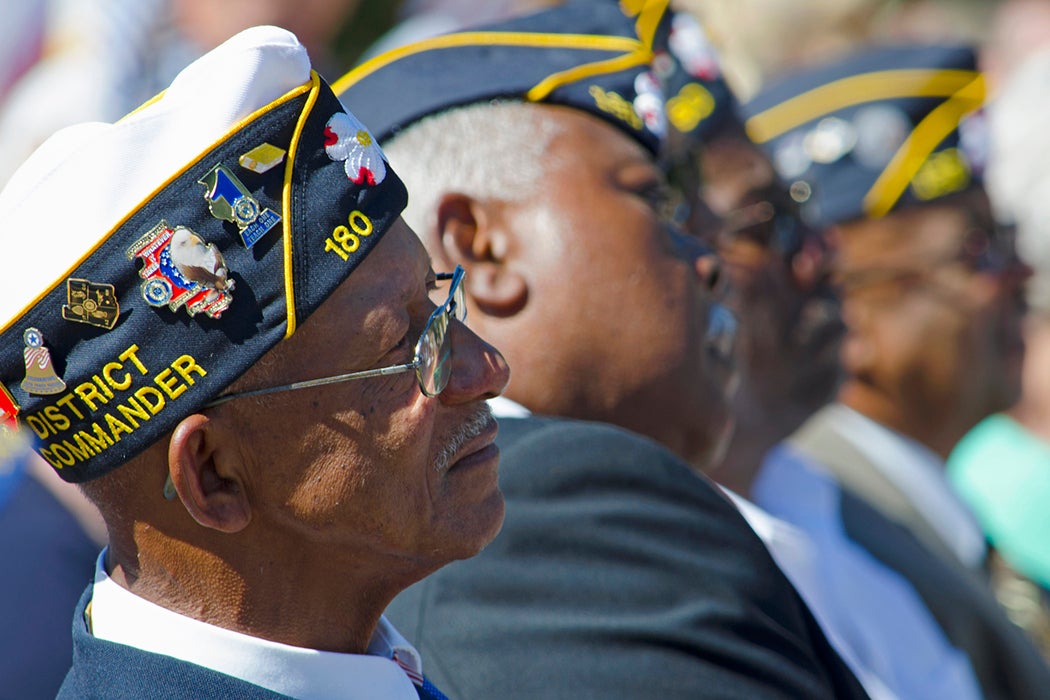 The Inequality Hidden Within the Race Neutral GI Bill
While the bill itself was progressive, much of the country still functioned under both covert and blatant segregation.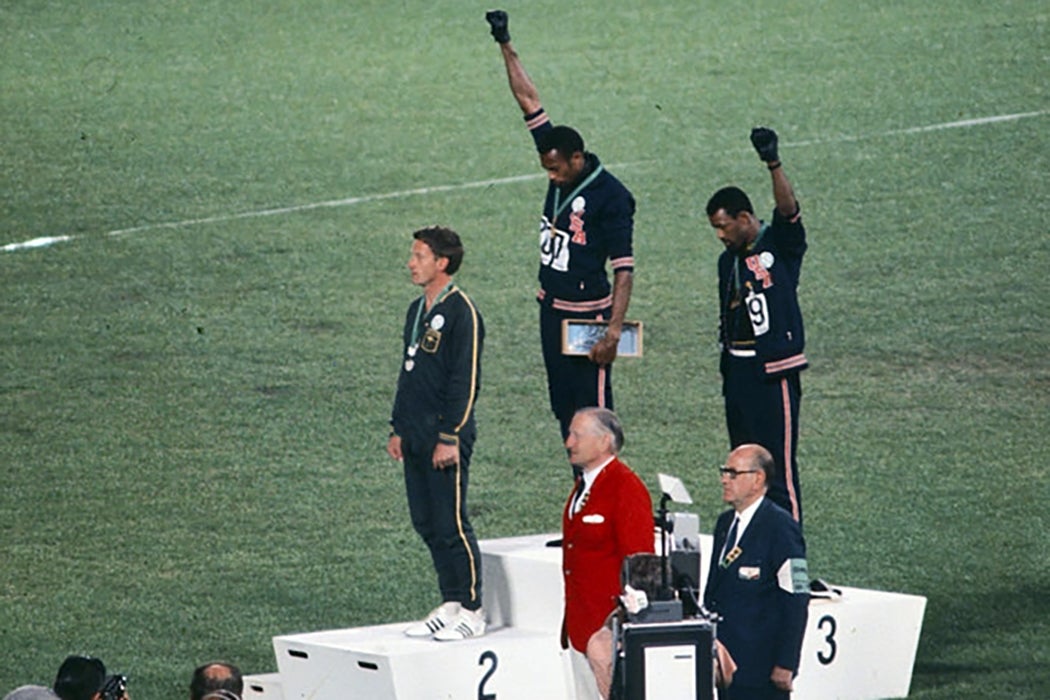 The Uneasy History of Integrated Sports in America
Before World War II, those few blacks on otherwise all-white teams in the north led a "dual existence," as figures simultaneously loved and hated.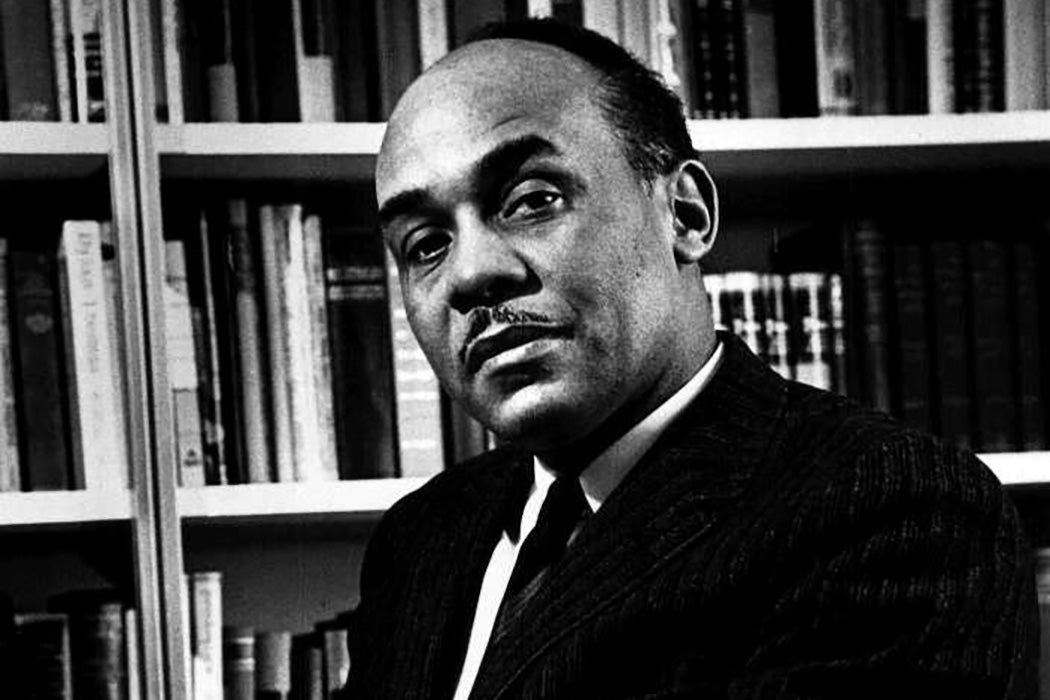 Ellison believed fiercely in the American project and in the centrality of black people to it.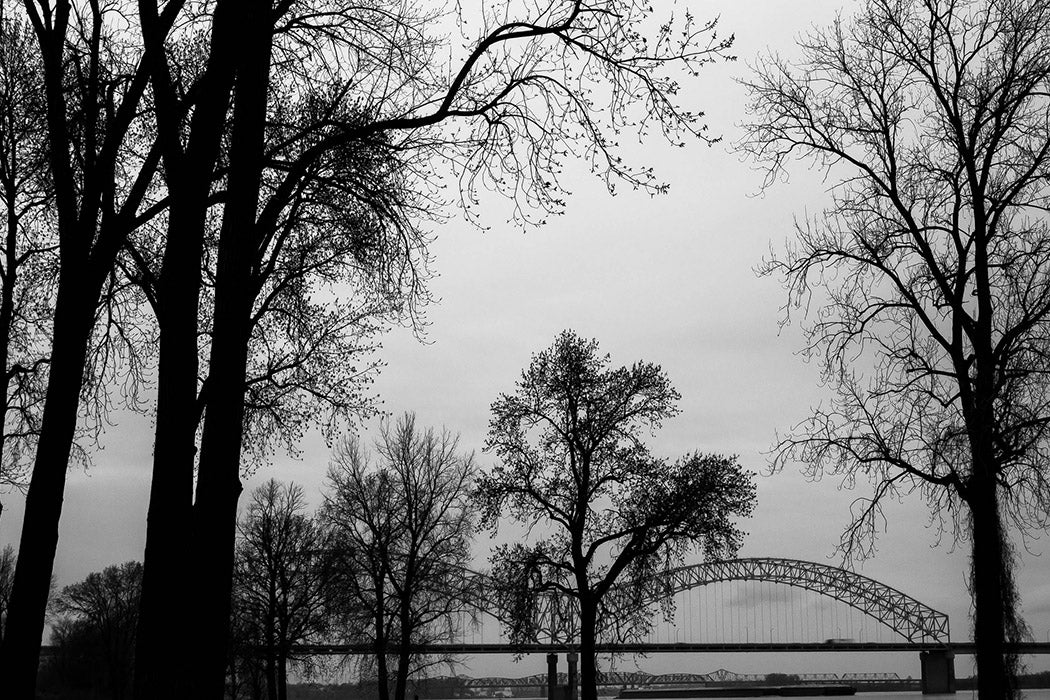 The People's Grocery Lynching, Memphis, Tennessee
A lynching in Memphis targeted black business owners. It also prompted Ida B. Wells to start writing about racial violence in the South.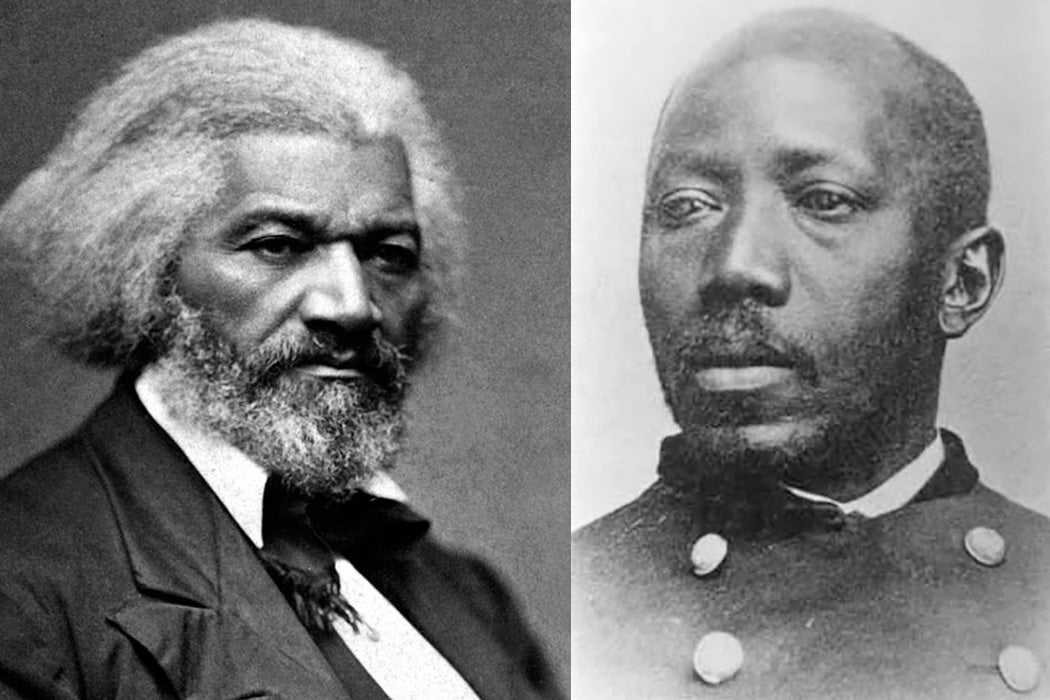 Frederick Douglass' Feud Over Uncle Tom's Cabin
Douglass feuded with Martin Delany, another prominent black intellectual, over, among other things, cultural appropriation.

We'll be adding more stories related to Black History Month throughout February.