JSTOR Daily is a daily magazine that contextualizes current events with scholarship found on JSTOR. We are published by JSTOR, the nonprofit digital library of scholarly journals, books, images, audio, research reports, and primary sources. JSTOR Daily stories are what we like to call academic adjacent—they are carefully researched and written by experts for a general audience. Each piece  provides historical, scientific, literary, political, and other background for understanding our world. All of our stories are edited by professional editors and fact-checked by a professional fact-checker or an editor, but they are not "peer-reviewed" in the way academic papers or books might be. We pay all of our contributors. Every JSTOR Daily story contains links to free, publicly accessible research on JSTOR, that we make available for all JSTOR Daily readers. We're proud to publish articles based in fact and grounded by careful research and to provide free access to that research for all of our readers. You'll find those free JSTOR resources marked with a little "J" icon that looks like this:


The same free links appear in the "Resources" section at the bottom of each story.
What is JSTOR?
JSTOR is a digital library for scholars, and researchers, and students of all kinds that provides access to more than 12 million academic journal articles, books, images, shared collections, and primary sources in 75 disciplines. JSTOR is part of ITHAKA, a not-for-profit organization that also includes Ithaka S+R and Portico.
You can find out more about JSTOR here and explore all of the open access content on JSTOR here. Individuals can register for a free account on JSTOR. The benefits of an individual JSTOR account are outlined here. You may also have access through your public library or as an alumni. Those individuals who need to download PDFs for independent research can sign up for JPASS, our paid service for researchers who don't have access by other means.
The opinions and other information contained in JSTOR Daily stories do not necessarily reflect the opinions or positions of JSTOR or ITHAKA.
Who funds JSTOR Daily?
JSTOR Daily is primarily funded by ITHAKA, the nonprofit parent organization of JSTOR. Additional, crucial funding comes from our individual readers who join our membership program on Patreon. Members get exclusive member-only content that varies by membership level. Memberships begin at $3 per month. We also have occasional support from grants. We're grateful to the Mellon Foundation for a grant that supported the development of the American Prison Newspaper collection and related content on JSTOR Daily. The Greater Good Science Center at the University of California at Berkeley awarded us a grant to produce five conversations about the subject of Intellectual Humility. We plan to publish those as audio content in November of 2023.
How can I support your work?
If you would like to support research-backed nonprofit news, please consider becoming a member on Patreon. You may also Contact the Editors. We welcome individual and institutional support.
What JSTOR Daily Publishes
Our writers are scholars, librarians, journalists, critics, scientists, and—above all—keen observers of the world around them. We publish weekly long-form feature articles that explore the sometimes-hidden depths of newsy topics. In addition, our daily blog posts explore parallels between existing lines of study and the headlines of the day. We also showcase regular columns by subject-matter experts writing for a popular audience. In general, we like stories that are thought-provoking, reader-friendly, unique, and—most importantly—backed by academic integrity and peer review. In addition, our long form features are fact-checked by an independent contractor. If you think we got something wrong, have a question, or want to sing our praises, we encourage you to contact us.
Awards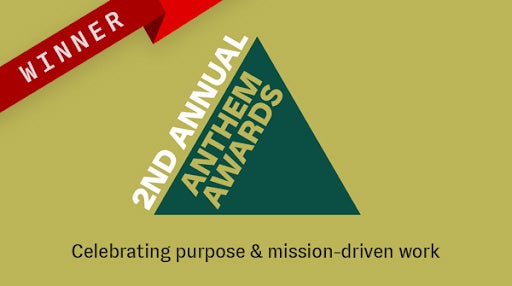 In February 2023, JSTOR Daily received a Silver Anthem Award for news and journalism. The Anthem Awards program is run by the Webby Awards to honor the best purpose and mission-driven work of people, companies, and organizations worldwide.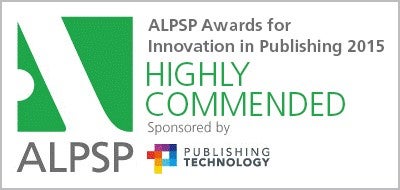 In September 2015, JSTOR Daily was highly commended by the Association of Learned and Professional Society Publishers (ALPSP) Awards for Innovation in Publishing. The judges looked for innovative products which offer significant benefit to scholarly communication combined with a sustainable business model.
In June 2015, JSTOR Daily received a Digital Publishing Award for Best Newcomer from the Innovation Enterprise Digital Publishing Awards. The award ceremony was held at the Digital Publishing Innovation Summit at the Pierre Hotel in New York.
Follow Us On Social Media