In the residential London neighborhood of Belsize Park, two rows of Georgian and Victorian brick villas line Lawn Road. Standard fare in affluent pockets of the city, these townhouses evoke a quintessentially English, upper-middle class, and family-oriented urban lifestyle.
Halfway up the street lie the so-called "Lawn Road Flats"—a pinkish whitewashed concrete apartment block which stands in stark opposition to the surrounding district. Designed by the Canadian architect Wells Coates for owners Jack and Molly Pritchard, the building alternatively goes by the "Isokon," a name it shares with the Isokon Furniture Company that was operated by the married couple.
When the Lawn Road Flats were unveiled in the summer of 1934, the four-story, thirty-unit structure was hailed as an architectural revelation that solidified European modernism's presence in Great Britain. Its immediate media success was largely due to an enthusiastic marketing campaign spearheaded by Jack Pritchard and Coates, both of whom held leadership roles within the English Modern Movement and were actively working out a strategic plan for the movement's dissemination in the country. It was Coates's first completed commission, and both his career and the future of twentieth century British design were at stake in the public's reception to the project.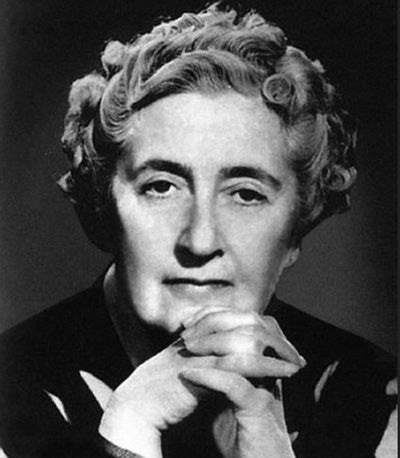 International in design and compact in size, the (relatively) affordable Lawn Road Flats were a declaration of modernist values—and, as such, constituted a symbolic rejection of nationalism, conservativism, and conventions of domesticity. The units, all of which were studios and one-bedrooms, came fully furnished and were cleaned by staff on a daily basis; this made them appealing to young, and often single, intellectuals who had little time for chores. The sleek design and communal environment, in conjunction with Jack's altruistic penchant for sheltering refugees from Nazi Europe, attracted famous residents—among them novelist Agatha Christie, architect and designer Marcel Breuer, painter László Moholy-Nagy, and Bauhaus founder Walter Gropius.
Less well known are members of a different cohort who found the Lawn Road Flats appealing in the interwar and mid war periods: spies. Between 1936 and 1942, amid the so-called "Era of the Great Illegals," at least four Central Europeans who conducted espionage on behalf of the Soviet Union lived in the Isokon alongside more prominent residents. Targeting the UK's developing atomic weapons program, they evaded the suspicion of their neighbors during their time in the building—and maybe even that of one another, as Austrian and German spies typically worked separately and were linked to rival Soviet surveillance agencies.
The story of the tenancy of Isokon's series of spies likely begins with Edith Tudor-Hart, the Bauhaus-trained photographer hired by the Pritchards to take pictures of the apartment block on several occasions. A Communist refugee from Vienna, she acted as an agent for the USSR, and though she herself never lived in the Lawn Road Flats, she was familiar with the building's layout and its conduciveness for clandestine activity.
Indeed, the first spy to live there was Arnold Deutsch. He knew Tudor-Hart from the Communist International in Vienna and is thought to have moved into unit number 1 in November 1935 on her recommendation. Deutsch had "enlisted her as a talent spotter for the NKVD (forerunner of the KGB), with the specific task of finding good candidates for him to recruit," according to the architectural historian Jill Pearlman. "Tudor-Hart did her job well, for it was she who arranged for Deutsch to meet Kim Philby," one of Britain's most notable spies, the year prior. Unlike most other Soviet agents, Deutsch emigrated without altering his identity; as a postdoctoral fellow in psychology at the University of London, he infiltrated the Communist academic community in the country and recruited students directly. "OTTO" (Deutsch's code name) acted as handler for the infamous ring of alumni who provided the Soviets with classified intelligence for almost two decades and Percy Glading, who was operating the Woolwich Arsenal spy ring in southeast London, during his time in the Flats.
Two months after Deutsch left the Isokon, in December 1936, Simon Davidovich Kremer—a recruiter and controller for the GRU, a rival of the NKVD—took his place for the next year and a half. Unlike spies who made their way to the UK as refugees, establishing separate careers while occasionally sharing information with Soviet intelligence and aiding in recruitment, Deutsch and Kremer were professional agents; they were specifically dispatched to Great Britain to conduct espionage. "Kremer's cover in London"—the military attaché's secretary at the USSR Embassy—"tied him so openly to the Soviet government," Pearlman elucidated, "that British authorities never suspected him of having a clandestine role."
Kremer was likely referred to the Flats by Jürgen Kuczynski, who became the third spy to take up residence in the apartment block in 1940. Kremer and Kuczynski, who typically went by "JK," famously connected the German physicist Klaus Fuchs to the GRU, to which he provided classified information on the invention of the atomic bomb in the West. The brother of a notorious figure in Soviet espionage called "Sonya," JK passed on important reports to his sister, though spying was never his primary occupation. He was first and foremost a remarkably prolific academic involved in London's artistic and literary circles, a holder of a doctorate in economics with deep expertise in labor history. In addition to publishing ten academic books and more than a hundred articles while in London, JK became "the most active German Communist in Britain," participating in a number of leftist clubs and editing the Labour Monthly. He was also an avid reader of mystery novels—especially those written by his upstairs neighbor, Agatha Christie. (Though there is no evidence suggesting Christie knew Soviet agents were living in the building—her tenancy from 1941 to 1947 overlapped with two of them—it is of anecdotal interest that her spy novel N or M? was published the year she moved into the Flats. A thrilling narrative following two detectives tracking down a pair of German spies in wartime Britain, the book raised the suspicions of the MI5 and even led them to briefly investigate Christie.)
Though JK had earlier been surveilled by British Intelligence, it was his career and engagement with elite interests that helped him evade further suspicion while he was in the Flats. Just days before he moved in, the MI5 concluded in a memo that he was "a Communist intellectual… a sincere believer in Communism but only a fellow traveler with Moscow…His interests are too much involved with intellectual pursuits to allow him to be an active agent of his political faith."
The final known spy in the Isokon was JK's younger sister, Brigitte Kuczynski Lewis, a researcher for the BBC who was quickly fired for her outspoken Communist beliefs. A highly effective assistant to the recruitment efforts of Sonya, the eldest of the family's five sisters, Brigitte married the British sociologist Anthony Lewis in 1936 and moved into Flat 4—just a few doors down from Deutsch. After Lewis joined the Royal Air Force and was stationed in Bristol, the couple used the apartment as a part-time London address until their separation in 1942. Her sustained interest in Communist activities was shared by several of her Lawn Road neighbors beyond the known Soviet agents, such as Eva Collett Reckitt, a bookshop owner focused on Russian and radical leftist literature who employed Brigitte at her shop in the 1940s.
Ironically, though British intelligence had monitored Brigitte's involvement with Communist circles as early as 1936, the Flats did not attract suspicion from the MI5 during her tenure. It appears to not have been until 1947 that the agency put a formal watch on the Isokon, after the Soviet agent Alexander Foote defected and told British officers that Brigitte had recruited him nearly a decade earlier in the building. Their surveillance—begun at least five years too late—did not bring to light sufficient further evidence of illicit activity and Brigitte's file was closed months later.
British security interviews and records confirm that Deutsch, Kremer, JK, and Brigitte were involved in espionage, but this list may not be exhaustive. Disagreements between researchers on the exact number of spies in the Lawn Road Flats boil down to debates about tenancy—who was a resident and who was an occasional visitor—and speculation over other figures' potential undetected affiliations with Soviet intelligence. While Pearlman maintains that there were only four agents that lived in the Flats, David Burke paints a picture of a more robust spy network that included Reckitt; Deutsch's and JK's respective wives, Josefine and Marguerite; and the other Kuczynski siblings.
What made the Lawn Road Flats—a landmark for the cultural, but seemingly not political, avant-garde—so inadvertently conducive for Soviet espionage in the 1930s and 1940s? After all, though the Pritchards were known to be "leftish, argumentative, and alarmingly progressive," they were not card-carrying communists and were never suspected of spying themselves. Pearlman offers three compelling answers to this question, the first of which concerns not so much the building itself as it does its geographic and temporal context. As the Nazis took power and London weathered the first wave of refugees, the Belsize Park and adjacent Swiss Cottage and Hampstead districts welcomed an influx of upper middle class European professionals—some of whom found their way to the neighborhood's new modernist masterpiece.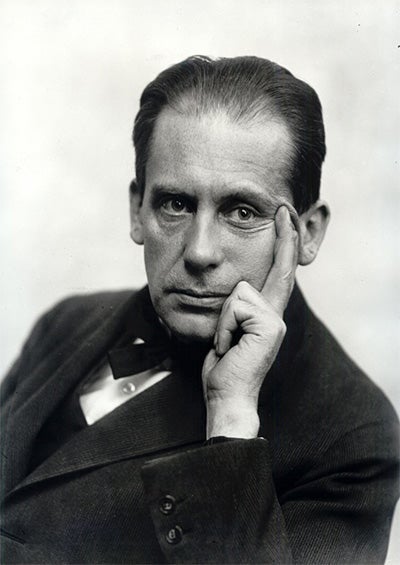 "Between 1934 and 1943, the roster of tenants in the building included such names as Brandt, Burchardt, Frankel, Freidan, Goldschmidt, Gropius, Hornbostel, Liebmann, Regensteiner, Rotfels, Spitzer, and Yacobson," Pearlman listed. "Deutsch, Kremer, and Kuczynski, of course, fit right in."
The Pritchards wanted to foster a uniquely communal atmosphere at the Flats. They opened the "Isobar," a restaurant/club designed by Breuer, on its ground floor; it attracted a diverse array of tenants as well as local Hampstead modernists, including the artists Henry Moore, Barbara Hepworth, and Ben Nicholson. The new intellectual class of northwest London, at which the Isobar found itself at the center, was characterized by a spirited interest in revolutionary Leftism and radical thought. Further enriched by Jack's valiant efforts to house and support those displaced in the war, this coterie was replete with well-educated, left-leaning professionals including architects, sculptors, painters, critics, musicologists, and archivists—according to Pearlman, "a self-selecting group of tenants with a cultivated taste for the continental modern." Within this milieu, Deutsch, Kremer, Kuczynski, and Lewis effortlessly navigated the lifestyles that matched their declared careers: a necessity for clandestine behavior.
Though these four spies may have taken advantage of the building's social atmosphere to recruit others, they almost certainly did not use it for agent meetings or material storage. It was simply too bustling, and the decor too minimalist to allow for sufficient anonymity or concealment opportunities. It is easier to imagine them exploiting the functional idiosyncrasies of the building—an unwitting result of the Pritchards' and Coates's modern aesthetic. Ready for moving in and out at a moment's notice, the units' frequent turnover and furnishings naturally matched the transient lifestyle of a secret agent.
While obviously none of the spies ever acknowledged or explained why they found the structure suitable for espionage, aspects of its architectural design visibly lend it a unique sense of privacy. By using reinforced concrete blocks with a small gap between them as walls, Coates created a new kind of soundproofing. Parapet walls that line each story can be easily ducked behind and allow tenants to enter or exit apartments without notice through private doors. A cleverly hidden set of "escape stairs" on the southeast corner of the Flats obstruct the vision of a voyeur; the shadows of the cantilevered galleries shroud in darkness those coming and going. One could lose a tail navigating the building—or in the woodland reserve conveniently located just behind it.
Many features also ironically provided tenants both with opportunities for surveillance: each unit enjoyed a clear view of Lawn Road, and the private and shared balconies afforded excellent (and hidden) vantage points. The building's dual role as a center for both arts and espionage was soon disrupted by the physical and economic toll of World War II. Painted a deep chocolate brown with the hope that this more unsightly shade would help it better stand the test of time—and the Blitz—the Isokon quickly lost its reputation as an emblem of modernist design, even winning second prize in Horizon magazine's "Ugly Buildings Competition" in 1946. Tenancy dwindled; what was once regarded as an architectural wonder became known as a utilitarian reinforced concrete haven, with the Isobar advertising "renowned cuisine in a private air-raid shelter."
Without the funds to repair structural damage caused by nearby bombings, the Pritchards sold the Isokon in 1969 to the New Statesman, which converted the restaurant into additional flats before selling it to the Camden Council. The condition of the Lawn Road Flats continued to deteriorate—falling into near disrepair in the '90s—until it was purchased by a local housing association and thoughtfully restored in the early 2000s.
Many of its original features remain, and the history of this apartment block is now on display in the accompanying gallery. There are still residents in the Isokon, in private flats closed to public viewing. "As the Soviet spies and the cause they served fade from memory," Pearlman expressed, "the Pritchards' vision endures."
Editor's Note: This article was amended to clarify that Eva Collett Reckitt owned a bookshop.
---
Support JSTOR Daily! Join our new membership program on Patreon today.