You may not know the name Elizabeth "Lee" Miller, but if you like art, you've probably spotted her likeness in a variety of Surrealist photos and creations. But Lee Miller was more than a model—she was an artist and a photographer in her own right. And according to art historian Caitlin S. Davis, she managed to liberate herself from a role as a beautiful object with the very tools her male colleagues used to trap and obsessively document her.
Davis tracks Miller's evolution from model to major photographer, linking her participation in the Surrealist movement of the 1920s and 1930s to her later career as a fashion photographer and photojournalist. She was discovered by publisher Condé Nast when he rescued her (then still a teen) from an oncoming car, and she quickly became a favorite for a long line of male fashion photographers.
Then came Surrealism and Man Ray, an American photographer in Paris who played a legendary role in the city's artistic innovation and bohemian life. Miller became Ray's lover, muse, and assistant, inspiring countless Surrealist artworks. Photos, paintings, and sculptures featuring her (usually nude) body were so ubiquitous at the time, Davis wryly notes, that one 1932 article wrote she was "widely celebrated as the possessor of the most beautiful navel in Paris."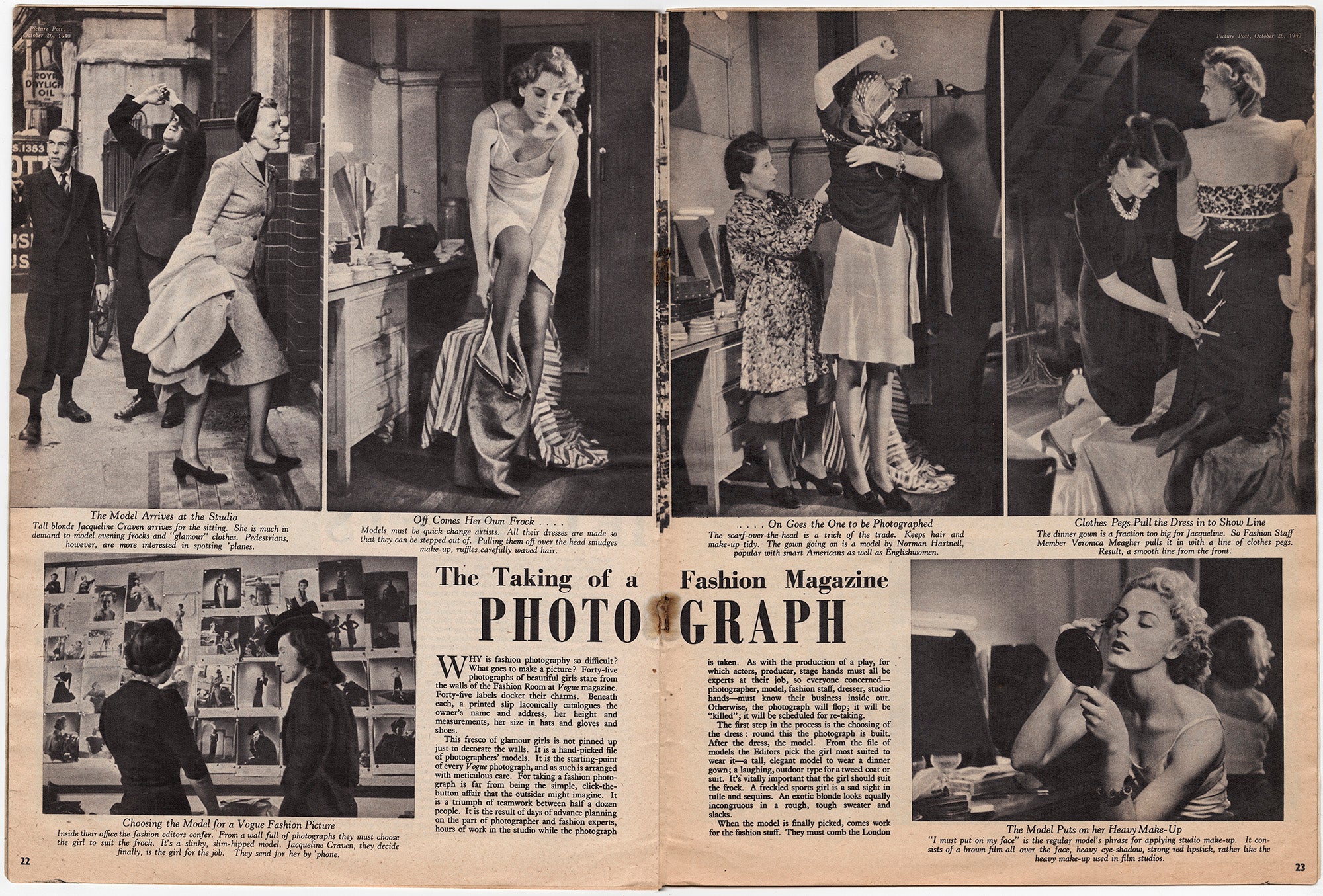 Miller eventually left Paris for London, where she used her training in Surrealism as a Vogue photographer. During the Second World War, she adroitly photographed the ruins of the London Blitz. Davis finds references to Miller's experiences as muse and subject throughout her war photography. All the same, Miller found her final liberation during the war. As other women threw off prescriptive gender roles on the homefront, Miller began following the Allies throughout Europe as a photojournalist, abandoning her usual careful grooming.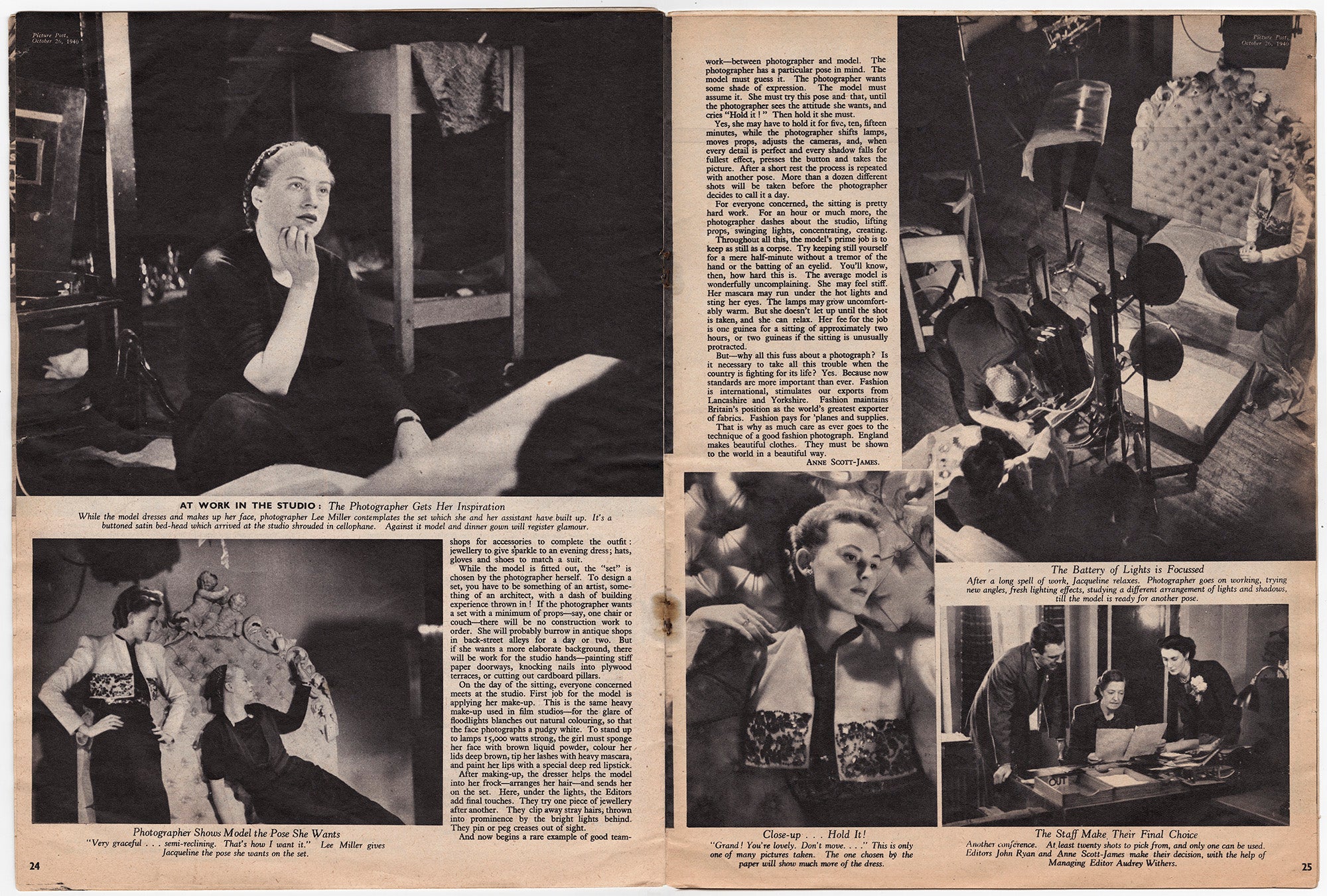 "The war itself liberated Miller from her previously prescribed role of 'beautiful woman,'" writes Davis. "[I]t toppled her from her pedestal where she existed as an object of beauty, and gave her a sense of mission and purpose to produce some of the best photographs of her entire career."
Miller made an essential record of the destruction and chaos of the war's end in Europe, documenting major battles, the liberation of Paris, and the horrors of Dachau and Buchenwald. One of the most famous wartime photos of Miller herself was taken by a colleague, LIFE photographer David E. Scherman, who photographed her as she bathed in the bathtub in Adolf Hitler's just-liberated Munich apartment in 1945. In front of the tub stood her filthy combat boots.
"This is not ordinary dirt from the Front," writes Davis. "She has tracked the earth and ashes of Dachau into Hitler's own sanctum sanctorum, soiling his shrine to cleanliness with the ashes of the victims whom he deemed to be utterly impure."
After the war, Miller suffered from what is now known as PTSD, and her wartime experiences haunted the rest of her life. By then, though, Davis writes, she had left behind her role as subject, leaving instead a legacy of "revolutionary" photojournalism and building a life "as a professional photographer who would no longer model for images but rather would create them."
---
Support JSTOR Daily! Join our new membership program on Patreon today.