The proliferation in the early 2000s of wildly colorful clothing adorned with screaming skulls, tiger heads, hearts, and roses made the name Ed Hardy shorthand for kitsch. However, by the time he licensed his art to brands—most prominently Christian Audigier—Don Ed Hardy had already had an influential career in tattooing which helped elevate the art into American popular culture. Although the rhinestone hats and shirts that mimicked tattoo sleeves were much different from his custom work for decades of clients, their desirability reflected how Hardy had promoted tattooing beyond subculture.
"Though it is difficult to demarcate a clear boundary between tattooing's encroachment on, or adoption by, fashion, the crossover testifies to the increased visibility of the practice in consumer culture and furthermore underlines how the outsider status of tattooing is being redefined as it is increasingly viewed in mainstream culture," writes sociologist Michael Rees in Historical Social Research / Historische Sozialforschung.
The de Young Museum in San Francisco recently opened the first retrospective on Hardy's art: Ed Hardy: Deeper than Skin. It examines his legacy through three hundred objects, including those reflecting his fine arts training in the 1960s, which would eventually merge with a dedication to studying Japanese tattooing.
"Until the 1960s most Western tattooing remained within a European aesthetic tradition," anthropologist Enid Schildkrout writes in the Annual Review of Anthropology. These tattoos tended to be a fringe medium favored by sailors. Yet in the 1960s, Schildkrout notes, "a number of tattoo artists, many with fine-arts training, began to seriously study Polynesian graphic design and Japanese tattooing." This included Phil Sparrow, Sailor Jerry Collins, and Cliff Raven. In 1967, Hardy graduated from the San Francisco Art Institute, where he concentrated on printmaking and studied Old Master artists like Dürer and Rembrandt. Then, through the guidance of artists including Sparrow and Collins, he discovered Japanese tattooing. In 1973, he traveled to Gifu, Japan, to study with master tattooer Horihide. When he returned to establish a studio in San Francisco, Hardy's interest was in creating work specific to an individual body instead of flash images selected from a wall.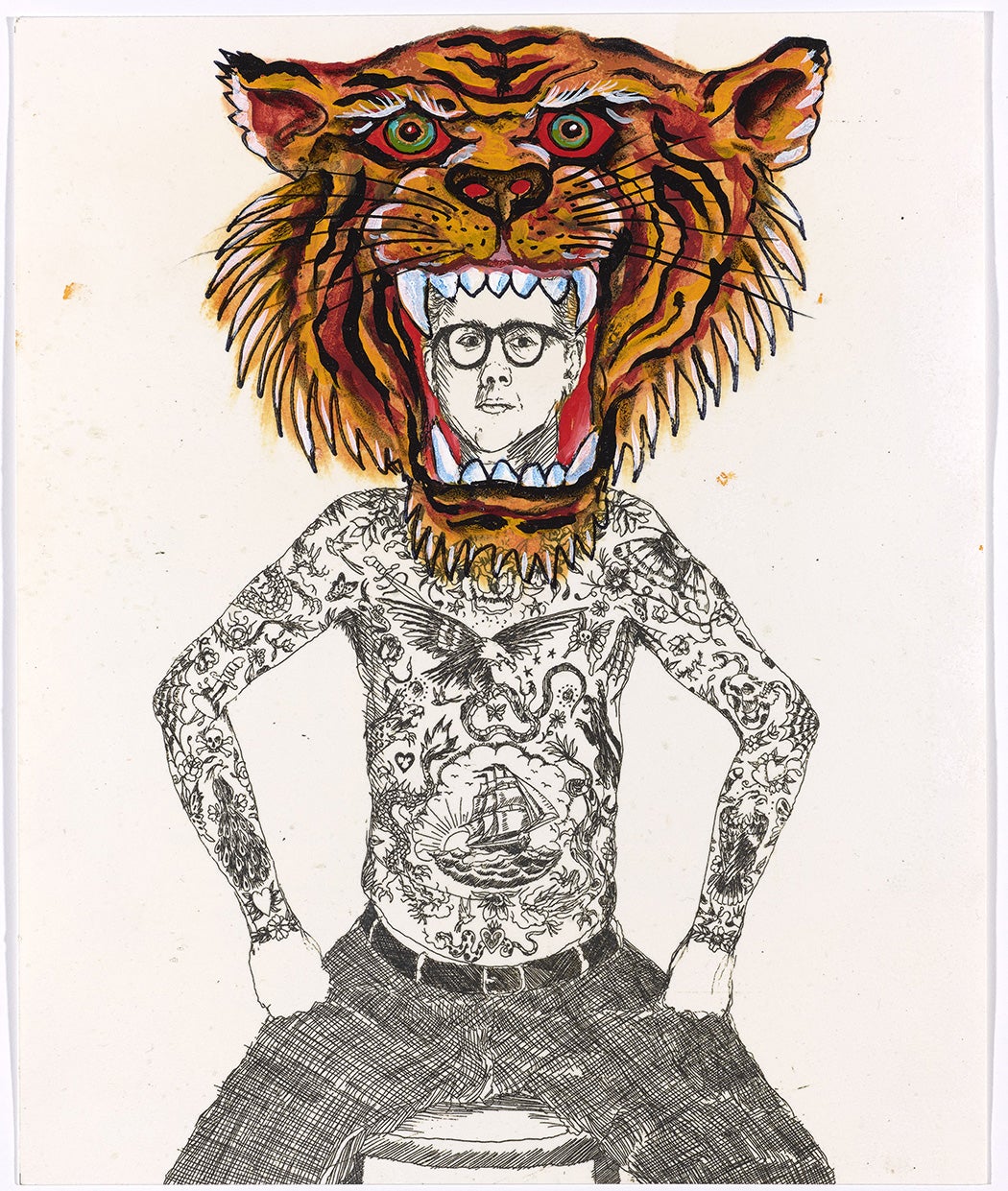 "The motto on one of Hardy's trade cards reads 'Wear Your Dreams,' and that's exactly what he encourages his clientele to do," Alan B. Govenar related in Anthropos in 1981. "He only works by appointment, and often times, he discusses the design with the client, researches it, and sketches different motifs before tattooing."
This may seem the norm now, but it was a radical departure from other American tattoo studios in the 1970s when Hardy started to make his permanent marks. His commercial success, and the rising popularity of tattoos with the middle class, led other artists to follow his lead in customization.
"Don Ed Hardy emphasizes the need for a 'fit' between the client and the tattoo," explains anthropologist Daniel Rosenblatt in Cultural Anthropology. Tattoo artists today still frequently have books of premade work, but "these designs are now seen as examples of what can be done, rather than as templates for particular tattoos, according to Hardy."
As tattooing became less taboo, it also became collectible. Deeper than Skin explores how Hardy has regularly exhibited drawings and paintings and produced work like the 500-foot-long scroll "2000 Dragons" (painted with 2,000 dragons). An early work in the exhibition is his 1967 self-portrait etching entitled "Future Plans." Bare-chested, facing the viewer, his body is covered with designs. Although these were then unrealized adornments, the work shows an artist confident in the transformative power of tattoos.