The Cleveland Public Library Collection contains more than 20,000 digitally accessible items. The contents cover a range of topics and media, including city maps and atlases, photographs, architectural drawings, and music scores. Here, to mark the end of National Poetry Month, we present a few selections from the collection featuring Taras Shevchenko (1814–1861), Ukraine's national poet.
Born a serf, Taras Shevchenko was emancipated in 1838, by which time he was well on his way to becoming a noted painter, playwright, and poet. Shevchenko's poetry took many directions—from the romantic (Kobzar, 1840) to the epic (Haidamaky, 1841)—yet was always infused with what would be described today as Ukrainian nationalism. It is no surprise to see his work linked to the immigrant experience, as demonstrated by the documents shared by the Cleveland Public Library.
The featured posters chronicle events organized by Cleveland's Ukrainian Museum-Archives in celebration of Shevchenko's life and work. Two events—a concert by the Ukrainian (American) Bandurists Chorus and an evening program of music and speeches at the Cleveland Public Library—marked the 100th anniversary of the poet's death. The third poster announces a month-long exhibition of books, prints, paintings, and other memorabilia drawn from the collections of the Ukrainian Museum-Archives to commemorate the 175th anniversary of the year of Shevchenko's birth.
This is only a small sampling of what's available—you can browse the entire Cleveland Public Library collection here.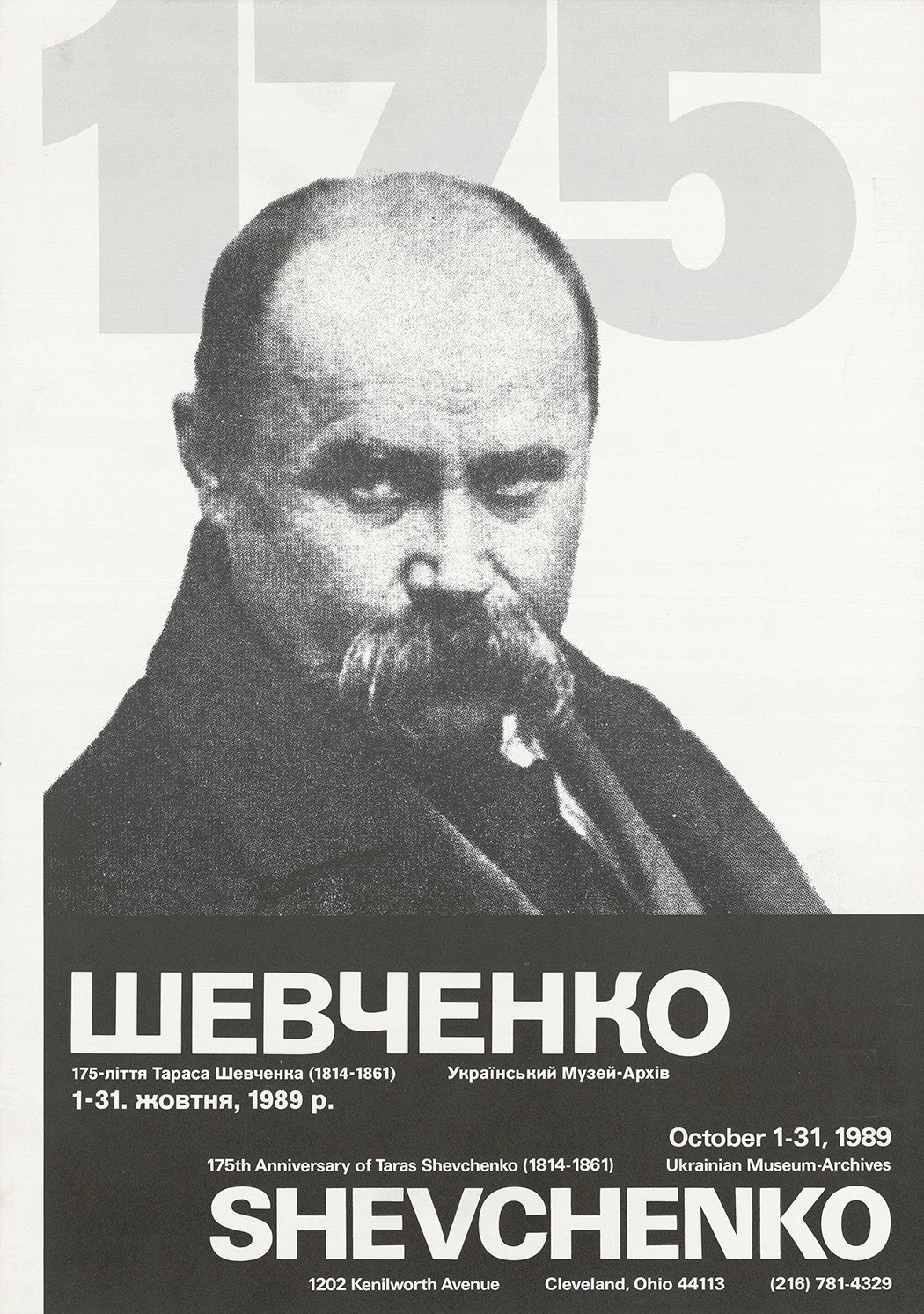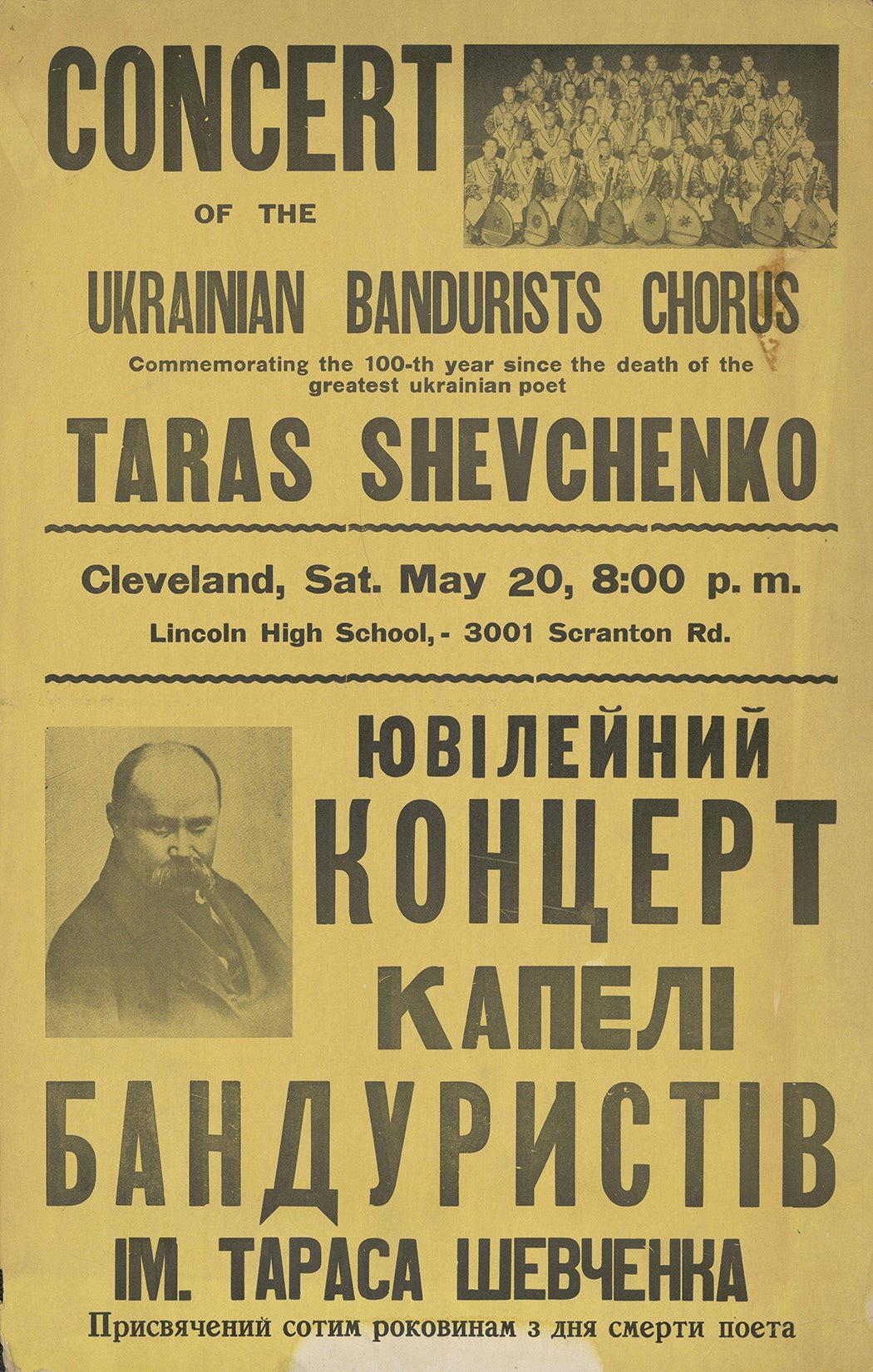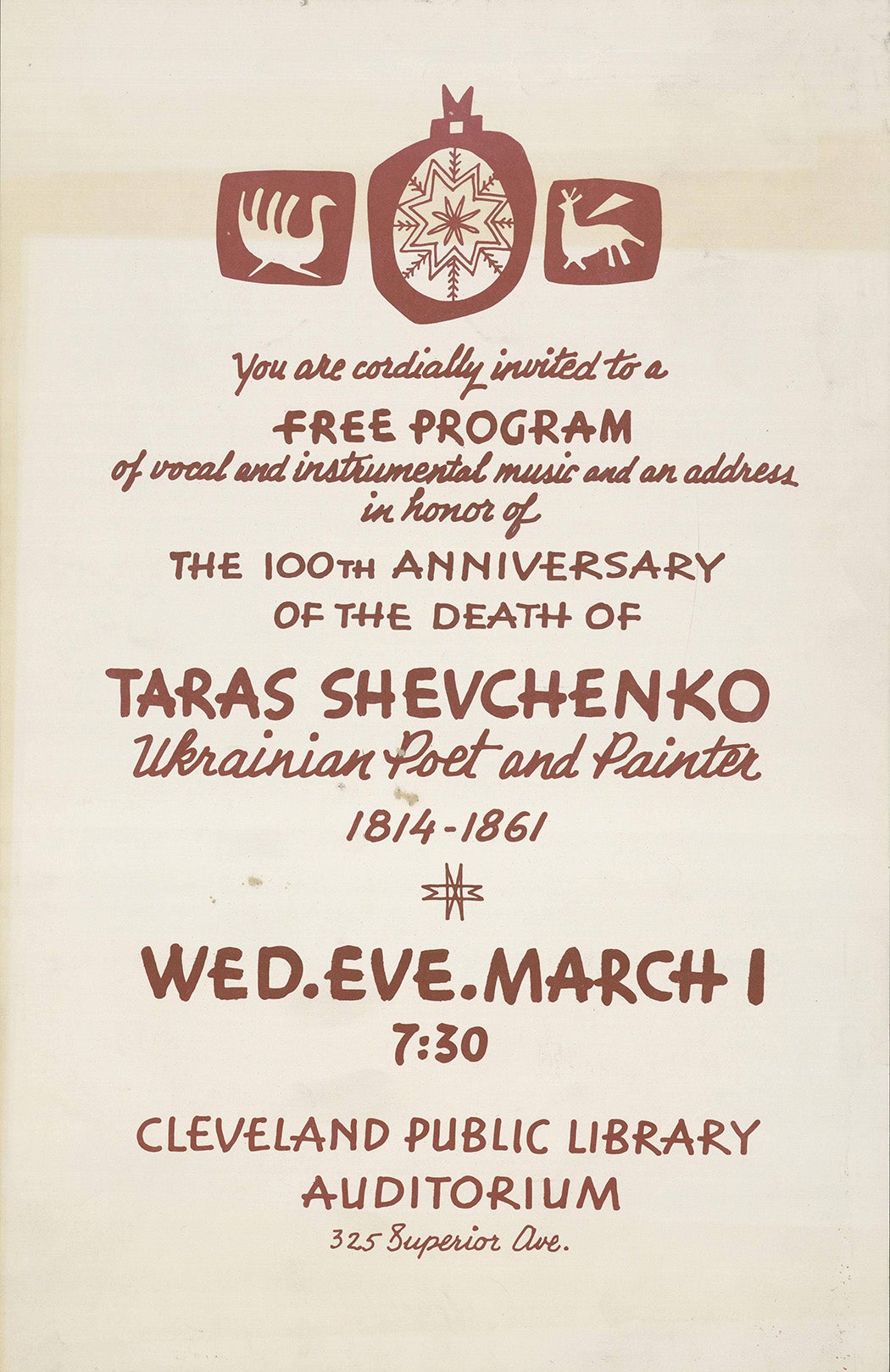 ---
Support JSTOR Daily! Join our new membership program on Patreon today.