On January 6, 2019, the rapper Kanye West did what no superstar rapper before him has—he launched his own Sunday Service with a dynamic eighty-person gospel choir. West was the draw, but the gospel choir was the intended centerpiece. It is the highlight of his subsequent Jesus Is King and Jesus Is Born albums. While West's highly acclaimed 2004 single "Jesus Walks" utilized a choir and rapped the protective power of Jesus, the Sunday Service made the choir the star, highlighting its unique ability to incite churchgoers and atheists alike to stand up and clap their hands. This has always been the gospel choir's superpower—to rouse audiences and unite them for a common cause.
Although West's Sunday Service has been surrounded by controversy for a variety of reasons, the main debate—namely, who is worthy to sing "the good news," as well as how and where it should be sung—is not new. It is almost as old as gospel music itself, and West's choir is symbolic, not just of the decades-old debate, but of the evolution of gospel music and its show-stopping choirs.
Featuring a rousing gospel choir—The Samples—mostly invite-only attendees, and uniform-style outfits in lieu of traditional choir robes (approved, of course, by the rapper himself), the Sunday Service deviates from a traditional church service and refuses to be labeled as such. Instead, the church-like service typically exudes the love of God through harmonious song in lieu of the preached word. Building on the foundation laid by gospel's forefathers and foremothers, the service literally takes the good news out into the world, as its location rotates weekly and is set to go international in 2020.
The Origins of Gospel Choirs
Gospel music was birthed "in the storefront churches of the North and South" during the first two decades of the 20th century (as the ethnomusicologist Mellonee Burnim wrote in the Black Music Research Journal). Its official origins are largely credited to the blues-turned-gospel composer Thomas A. Dorsey. In 1921, Dorsey published his first gospel song in the National Baptist Convention's songbook, Gospel Pearls. The songbook was "the first hymnal from a major African American denomination to include selections of the new music that would become known as gospel."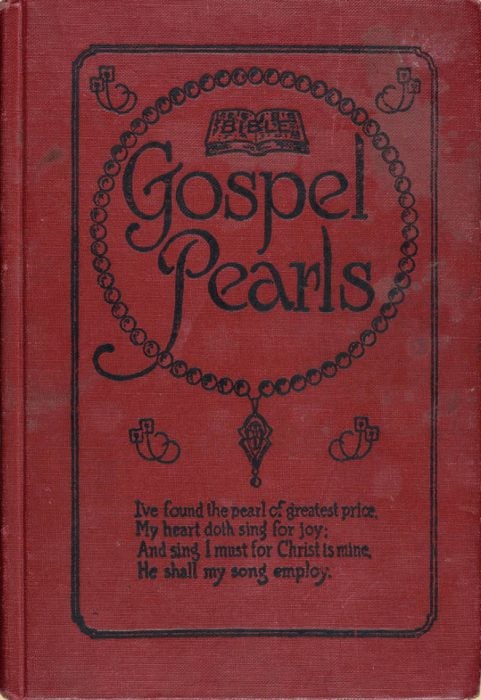 Gospel music would eventually be considered its own genre and style of music, writes the choir director James Benjamin Kinchen, Jr. in the Choral Journal: a genre because "it is an established and identifiable class of music," and a style because it can transform any genre of music into a memorable, soulful rendition. From their inception, gospel choirs drastically differed from other American choruses that grew from the Western European aesthetic, in style and in structure. The timbre and vocal production of the new choirs were grand. A "full-throated sound" often described as "'hoarse,' 'raspy,' 'gravelly,' and 'shrill'" became a trademark of the style, along with the ever-present "vibrato." Singers relied on their "chest voice" to create a powerful "gutsy" sound. The songs that choir members belted developed into their own structured art form, mixing the powerful simplicity found in Negro spirituals with blues' soulful elements and jazz's improvisational ones.
The popularity of these choirs eventually grew, not only because of their style and structure, but also because of their message. First and foremost, the religious message proclaimed "the gospel" or "good news" of Jesus. It was a way to talk about God and to God. Nothing was off limits, Claudrena N. Harold, a professor of African American history, noted in the Journal of Africana Religions: not heartache, depression, or economic and racial inequality. For many, it was a way "to express pent-up emotions." Thus gospel music would emerge as a conduit for singing the blues to God and transforming the blues into sheaves of praise.
Rising Popularity
Over time, gospel choirs rose from being heard solely within the walls of churches to being applauded throughout the U.S., thanks in part to some of its leading ladies: Rosetta Tharpe; "the first national gospel singer," Mahalia Jackson, "the Queen;" and Roberta Martin and Clara Ward, who led their own gospel ensembles. As their recordings grew in popularity, so did the popularity of gospel music and choirs.
In his article "Contemporary Gospel Music," the scholar Horace Clarence Boyer notes that in the 1940s and 1950s, concert halls throughout the U.S. were "packed to the gills. The audience for gospel music was black, composed basically of church-goers." Boyer writes that eventually the audience would diversify. They would catch Mahalia Jackson singing in New York's Carnegie Hall in 1950, and the legendary Clara Ward and the Ward Singers at the Newport Jazz Festival in 1957.
Sacred or Secular?
As the genre gained acceptance not only in the church, but also in secular arenas, it became clear that some viewed the music as enlightenment, while others saw it as entertainment. As a result, a new space emerged—the gospel nightclub. Boyer credits the arrival of these clubs to "non-blacks" who believed that, since gospel singing was an " 'act,' it should be place in night clubs alongside other 'acts.' " The year 1963 birthed the gospel club "with the restrooms labeled 'brothers' and 'sisters' and the bar girls addressed as 'angels' while serving alcoholic beverages, all to the accompaniment of gospel singers singing, 'What Do You Know about Jesus?' "
Most of these clubs shut down within the first year. Mixing the sacred with the secular proved too much for the genre, which was just exiting its "golden age." The rapid ascent and descent of the gospel club highlighted the rift that had emerged in gospel music. It was, as Boyer writes:
…divided into two camps of performers and listeners: "sacred" gospel music, espoused by such artists as James Cleveland… and Shirley Caesar—singers who still sing in the church or basically for church people—and "secular" gospel music, promoted by such artists as the Mighty Clouds of Joy… who perform in nightclubs or wherever people of whatever persuasion are assembled.
Those in the "sacred" camp believed that a song's message, audience, and location determined if it was a "sacred" gospel song. Those in the "secular" camp maintained that any song that spread "the good news" qualified as a gospel song.
The King of Gospel Music
In the late 1950s, James Cleveland emerged as the "King of Gospel Music," writes Harold. His 1963 hit "Peace Be Still," which featured the Angelic Choir of the First Baptist Church of Nutley, NJ, conveyed the unrest of the civil rights movement and stayed at the top of Billboard's gospel charts for more than five years. Cleveland was lauded for elevating the stature of gospel music, developing the art form, and popularizing it around the U.S. and internationally. He became a global ambassador for gospel music and its prized gospel choir through the Gospel Music Workshop of America (GMWA), which he started in 1968.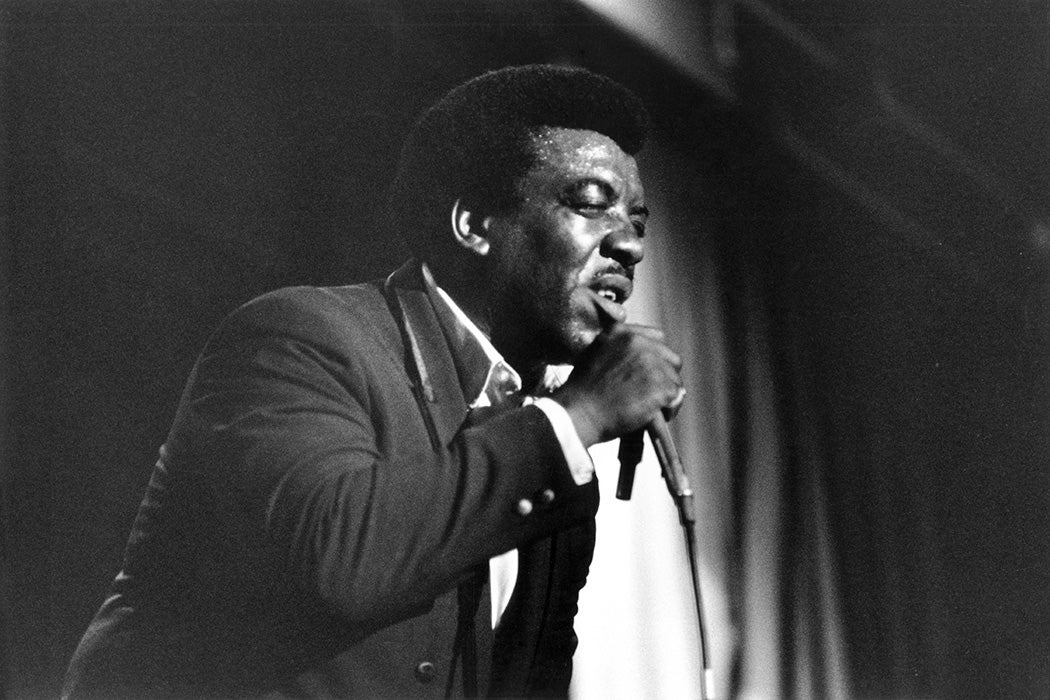 While Cleveland helped to propel gospel music and choirs to new heights, at one point he criticized the hit 1975 song "Mighty High" by the Mighty Clouds of Joy because it was "rock gospel," and he believed that the music overshadowed the message. However, Cleveland's position on mixing gospel with other genres changed over the years, and he eventually stated:
I think it's very healthy that we have five or six different styles of gospel, and I would even encourage other styles to come in; the reason, not so much that we don't have enough exponents putting the music out, but we want to reach a wider range of people.
Gospel Music Evolves
The desire to reach a broader audience, coupled with the changing styles of American music, ushered in the "contemporary era" of gospel, which spans from the 60s to the 80s, according to a 2008 article in the Music Educators Journal by the musician and educator Patrice E. Turner. This era featured artists like Andraé Crouch, Edwin Hawkins, John P. Kee, and Elbernita "Twinkie" Clark.
The "urban" era of gospel followed, which reflected hip-hop's influence on the genre. Kirk Franklin & the Family debuted in 1993 and topped the gospel and pop and R&B charts. Four years later, Franklin's God's Property showed that choirs could make listeners "want to dance and stomp!" inside the church and the nightclub: the 1997 hit "Stomp" fused gospel, hip-hop, and R&B, featuring rapper Salt of the rap group Salt-N-Pepa. It earned Franklin a Grammy Nomination for Best R&B Performance by a Duo or Group with Vocals. While some criticized Franklin's music for being too secular, many churches played it, noting its appeal to youth.
In Turner's article, entitled "Getting Gospel Going," she characterizes the gospel music of the twenty-first century as having a "more global sound," utilizing smaller ensembles instead of the traditional choir. Turner cites the celebrated gospel group Israel & New Breed as an example, as Israel Houghton is one of several gospel vocalists, including William McDowell and Grammy award-winner Fred Hammond, who have headlined a smaller gospel ensemble, combining "gospel and praise and worship with African, Middle Eastern, and South American influences." This new breed of gospel artistry reflects the increasing interconnectedness of the world, coupled with the awareness that gospel music is global. For many successful gospel artists, world tours go hand in hand with producing a best-selling album.
Gospel music and gospel choirs are now an integral part of American music, showcased throughout the media. Turner notes that "gospel music awards shows are televised nationally, and elements of the gospel style are being used more in commercials on television, radio, and the Internet." It is prominent in movies like The Preacher's Wife (1996), starring Denzel Washington and Whitney Houston, and This Christmas (2007), starring Regina King and Idris Elba. In fact, rarely does an awards season pass without any gospel choir performances, often as the climactic culmination of the evening's festivities. And the sounds of gospel choirs resound on college and university campuses. In addition to their presence at Historically Black Colleges and Universities, Kinchen, Jr., writes that "white campuses abound with gospel choirs," often sponsored by a Black student organization or similar entity.
Kanye's Choir
Perhaps this is why West's Jesus Is King debuted at No. 1 on the Billboard 200: It appealed to youth and adults, black and white people, rap enthusiasts and gospel lovers. Stylistically, the project was part rap, part hip-hop, and part gospel—all coalesced into West's signature brand. Was this what Cleveland envisioned when he encouraged "different styles of gospel?" Gospel music mixing multiple secular genres and expanding its international influence?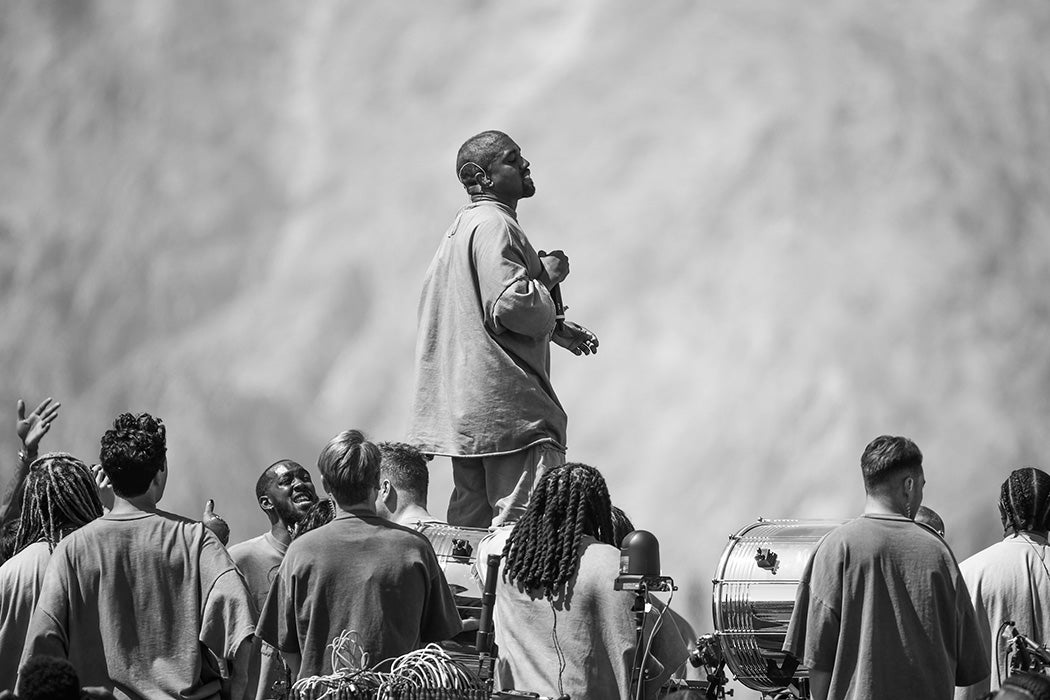 Although Cleveland could not have anticipated either a rapper bringing the good news through rap or its ensuing broadcast on Instagram, West's version of gospel music—and the gospel choir—is reflective of the genre itself. "African American gospel music is dynamic in nature in that it is constantly changing," Turner writes.
The question remains, though: If a blues musician could bring gospel music to the masses in the 1920s, then could the 2020s witness a rapper taking the genre into its next evolutionary stage with rap, fashion, and the visual arts? Even if his career and love life have been marred in controversy? And even if his choir decided to sing in a strip club?
The sacred-secular debate may never end. One hundred years from now, scholars may credit West for transporting gospel music and gospel choirs into a new era. What West believes, however, is that the debate is irrelevant.
"We're here to spread the gospel," he says in a behind-the-scenes promo video for the Jesus Is King IMAX film. "I'm not here for your entertainment. I'm an evangelist. So my music, my films—every conversation, every room I go in—we're here to save souls, to save people from eternal damnation. I use art to make believers."
---
Support JSTOR Daily! Join our new membership program on Patreon today.