If you've taken up knitting during the COVID-19 pandemic, you're not alone. Today if we want to learn to knit, we turn to the internet for tutorials. But what did people do in the olden days? We wondered this and a bunch of other things when we came across the groovy Victorian Knitting Manuals collection from the the University of Southampton's Knitting Reference Library—yes, there is such a thing!—which can now be found on JSTOR. Thankfully, Catherine Polley, one of the librarians who knows the collection well was kind enough to answer our questions.
* * *
JSTOR DAILY: Knitting seems like a skill passed down from generation to generation in the home. When did the first knitting manuals get printed?
Catherine Polly: The first knitting manuals were published from the mid-1830s onwards. They are regarded as the precursor to the knitting patterns we use today.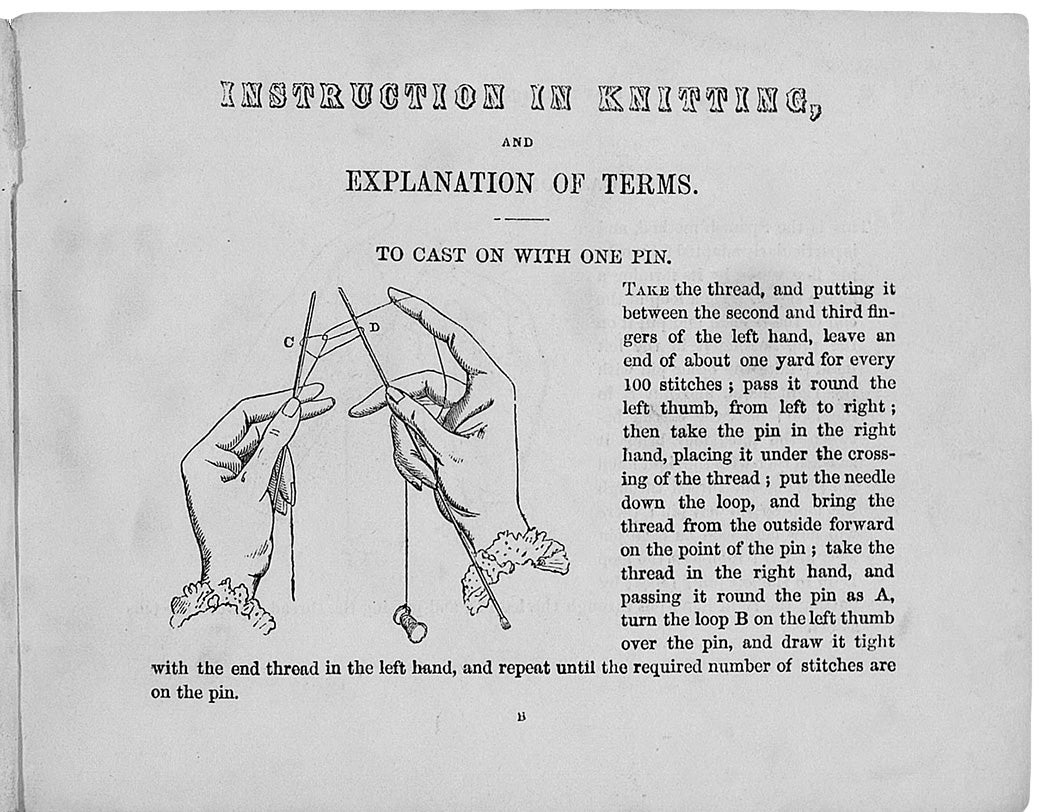 Who was the intended audience for these manuals? 
They were primarily aimed at respectable women who wanted to supplement their income whilst working from home. As Jane Gaugain puts it in the introduction to her 1846 book The Knitter's Friend, she hoped, "That this Book may prove beneficial to that numerous and useful class of Females, whose pecuniary means are limited, but whose minds and pursuits are well regulated and directed."
A review in The Governess from December 1, 1883, and printed in the front of Dorinda's 1886 printing of Needlework for ladies for pleasure and profit shows that this was still the case in the 1880s. It said, "All those ladies who in this busy world find time for fancy work will do well to possess themselves of this little volume. It is specially suited to those who are desirous of increasing a small income in a quiet and private manner."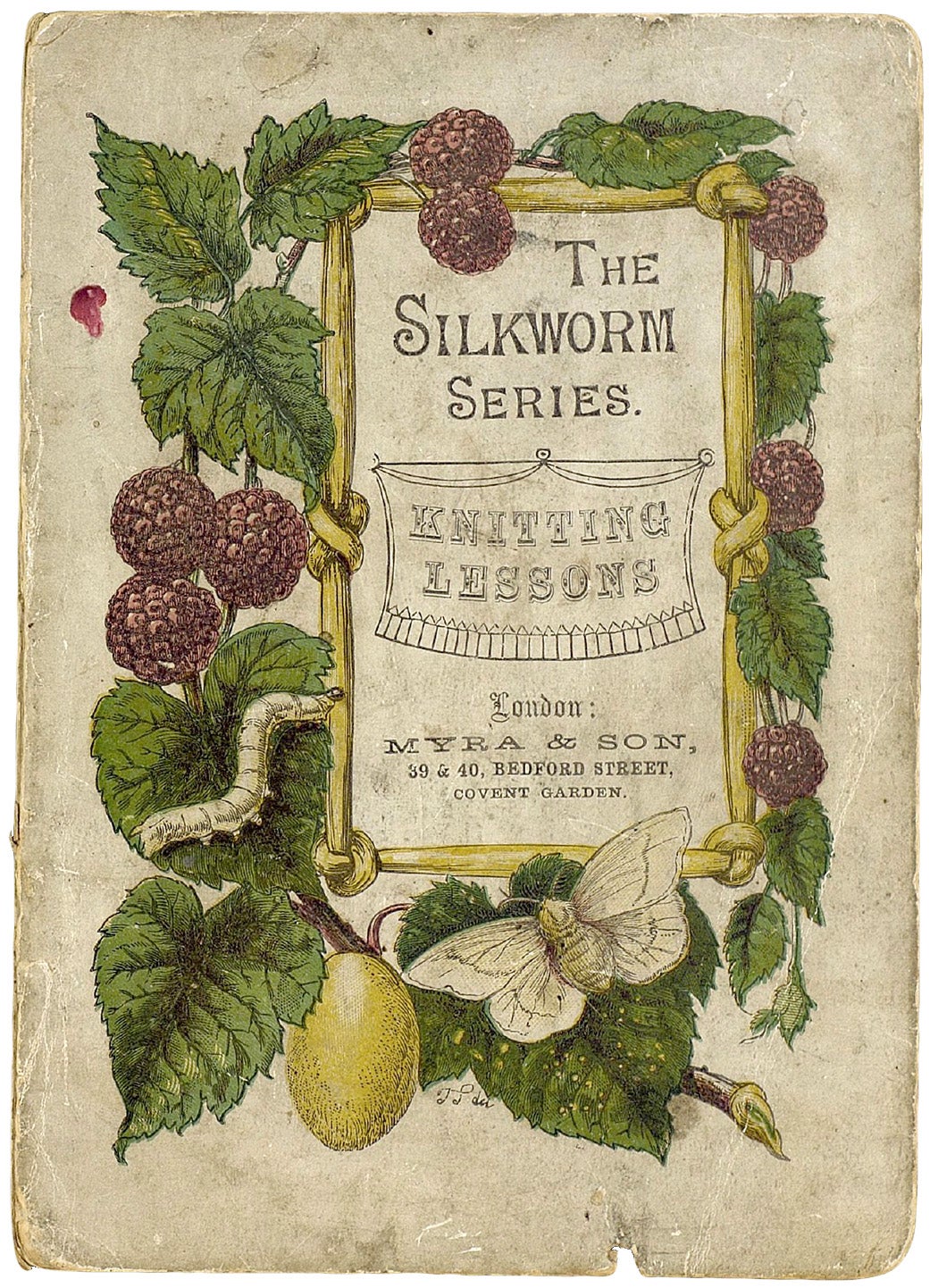 Could someone today who was, say, stuck inside during a pandemic, pick up one of these manuals and learn to knit from them?
The short answer is no! They provided a general sense of a pattern but you would need to know how to work around them in order to complete. So, as was the case then and still is now, you would need to already be a skilled knitter. In addition some of the notation was notoriously difficult to follow. It is worth checking out Jane Gaugain's work, for example, Mrs Gaugain's minature knitting netting and crochet book from 1843 pages 8-9 to fully appreciate the complexity before instructions were standardized. In addition Richard Rutt notes in his History of Handknitting that due to mass publication and the high demand for these manuals, print runs were rushed out and as a result a number of editing mistakes are evident, which was yet another obstacle that users of the manuals would have to acknowledge and overcome. Richard Rutt himself used the patterns for pence jugs featured in, for example, The knitters friend : containing upwards of sixty original receipts in knitting and netting, with illustrations and My knitting book by Miss Lambert. He worked through and knitted several of these to try to understand how the patterns had been put together and whether they worked. They did! We hold these knitted pence jugs in the Knitting Reference Library.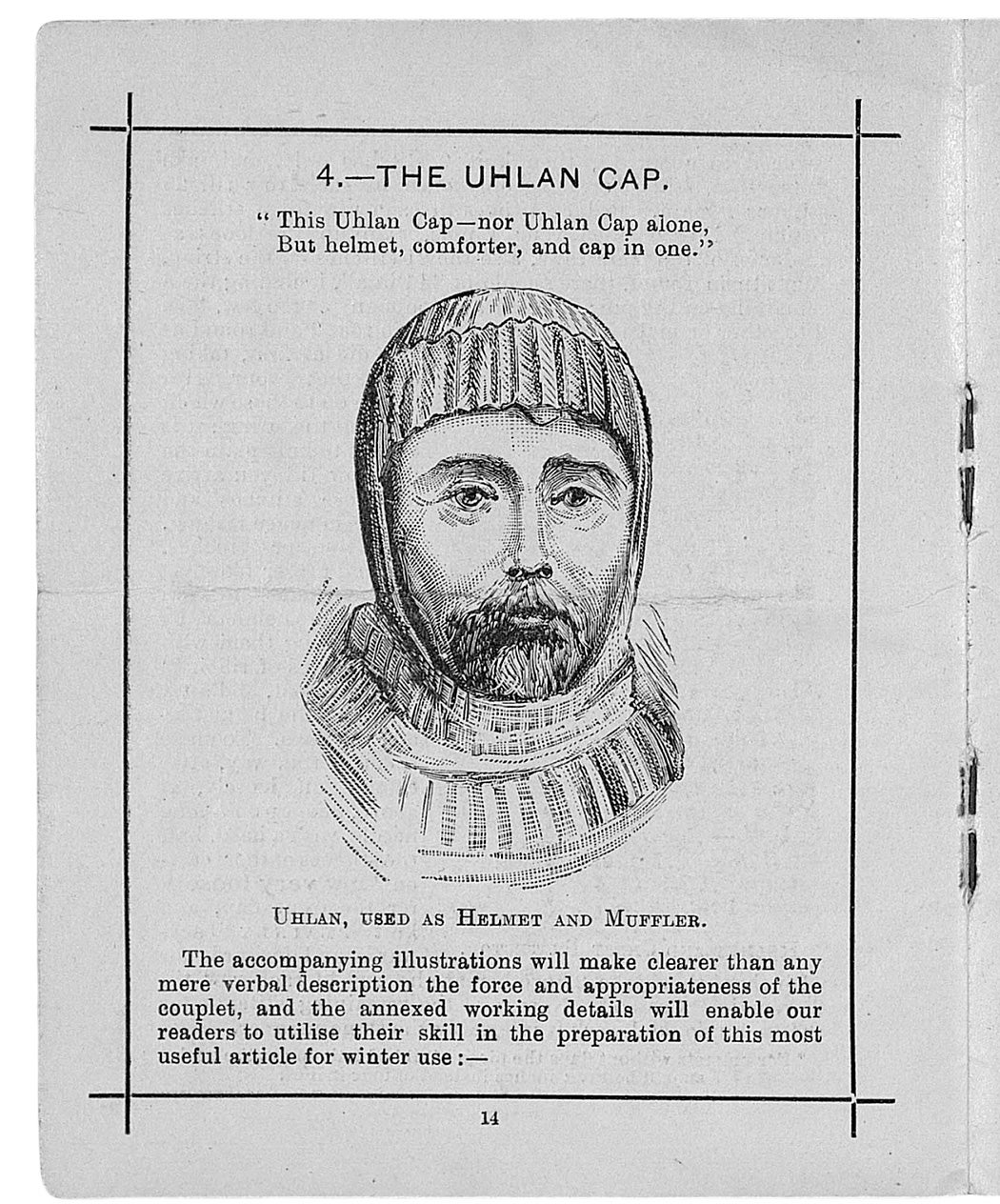 Who would purchase these manuals? I notice one is called a gift book – would people buy these for one another?
A number of these books were presented as gifts, some personal between friends and others through institutions, such as Sunday Schools. See the dedication in the front of The knitting book by Mlle Riego de la Branchardiere noting, "Go on and prosper". AndThe Knitter's Friend by Jane Gaugain has this rather wonderful rhyming couplet:
"A Bee to a Violet this offering presents
As a token of friendship with best compliments"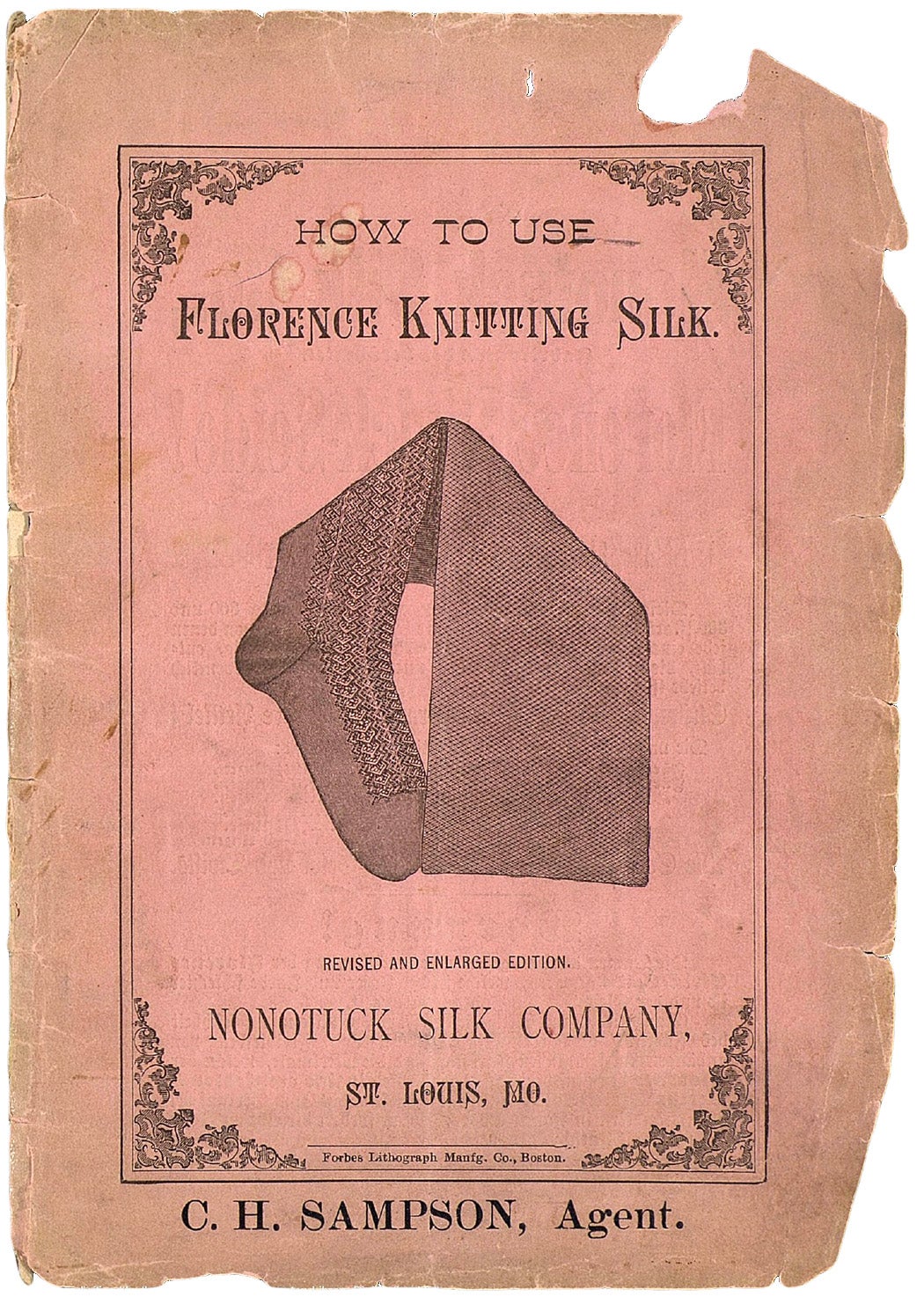 Who produced these manuals? I think I saw one produced by the company that makes Florence knitting silk—were these essentially branded content?
Women themselves produced them, any recommendations were their own.
What sorts of social or cultural histories are contained in the manuals? Will you, for instance, find introductions that provide historical context to gender relations or family relations? Forgive the leading question.
There is so much that these volumes shed on nineteenth century social and cultural history. To pick out just a few. They give us a glimpse into how women worked from the home and utilized their skills to provide additional income. They provide lists of places where women could sell their knitted items and so provide a rich picture of shops and the importance of the fancy wool trade at this time. A review in " The Queen," from 4 November 1883 reproduced in Dorinda's Needlework for Ladies, for Pleasure and Profit (1886) provides an example: "One of the features of the manual is a detailed list of useful books on needlework and of work societies, which will prove a guide to would-be workers, always in quest of some channel for their productions."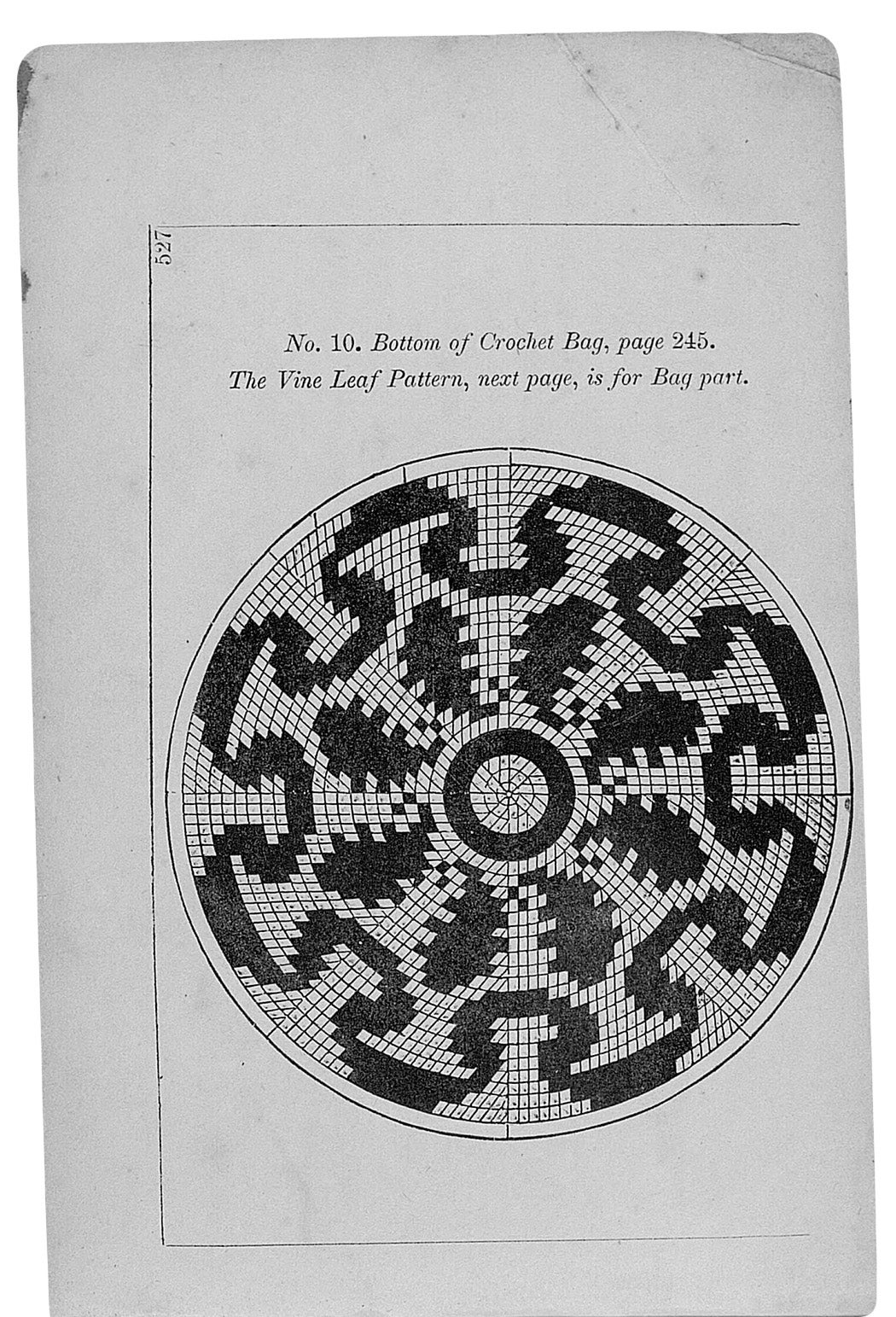 An illustration from The Lady's Assistant for executing useful and fancy designs in knitting, netting, and crochet work, with illustrated patterns originally composed by the late Mrs. Gaugain.
They shed light on nineteenth century class structure. And, as Rutt notes, some highlight the interest in exoticism represented in the names that were given to items.
Mrs Gaugain gave some of her recipes extra charm by giving them mildly exotic foreign names: Maltese spotting, Barege scarf, Turkish, Pyrenees and Russian shawls [etc]. These names must be regarded with suspicion.  Some are real indications of the place of origin of the pattern, but most are probably not.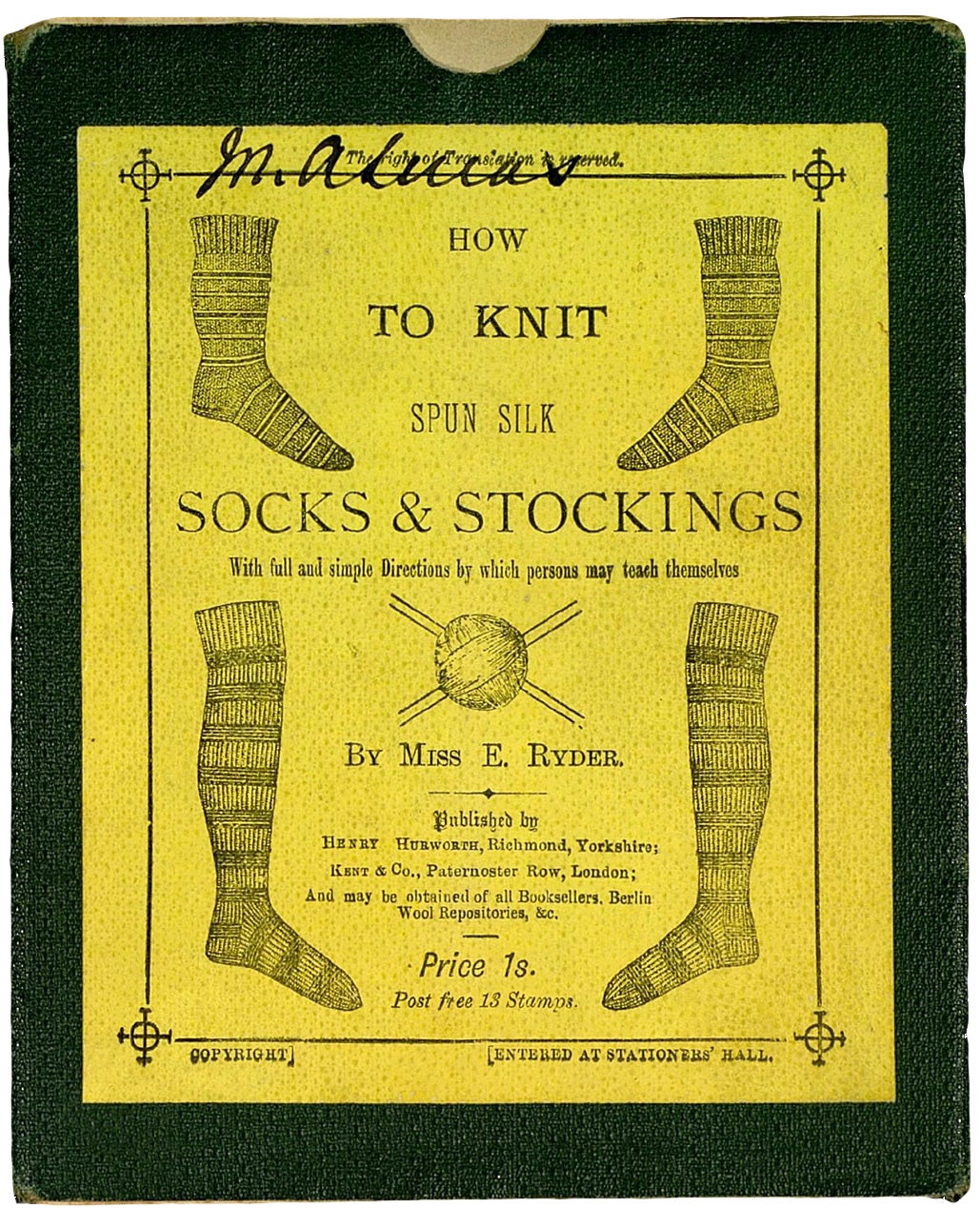 What can you tell us about Richard Rutt—the knitting historian and bishop—who donated his library to the collection? 
Richard Rutt (1925-2011) was a scholar and knitter and often referred to as the 'knitting bishop' on account of holding the office of Bishop of Leicester from 1979-1990. In knitting circles he is widely known for his book A History of Handknitting (Batsford 1987) – we have a copy in the Knitting Reference Library at the University of Southampton. The Victorian knitting manuals are a particular strength of his collection and his research on these manuals and the ladies who wrote them are detailed in his book. However, his collection is much more than the manuals and contains books, journals, and magazines, especially on Korean and Scandinavian knitting which was a particular area of his research. It also contains a small number of objects, some collected and others knitted by him. He donated his collection to the University of Southampton as he wished to join it with Montse Stanley's knitting collections as an acknowledgement of their shared interest in knitting and their consequent long standing friendship. There are many obituaries which provide a fuller picture of his life.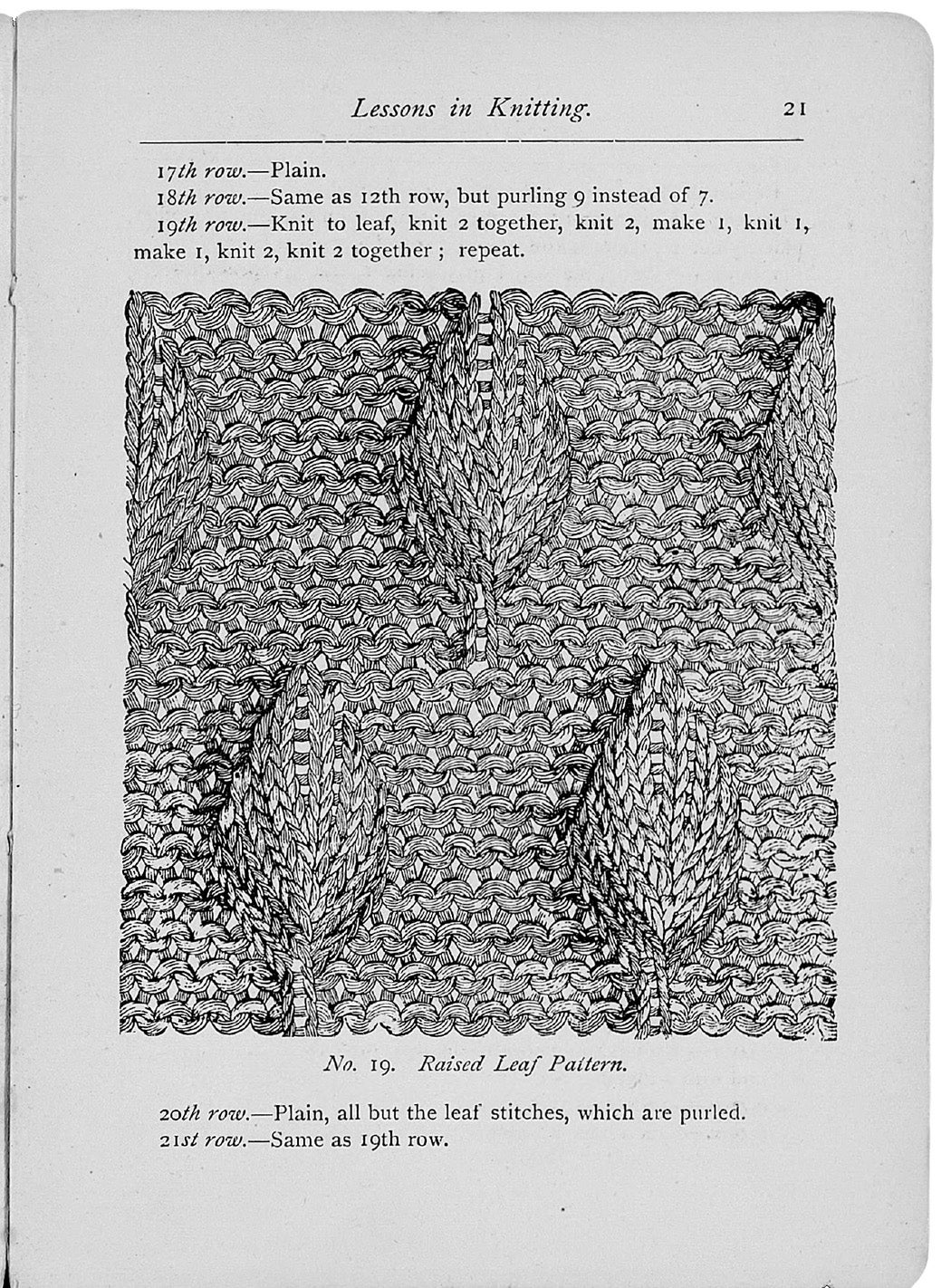 Wait, are there other knitting historians?
There are indeed other knitting historians, including Montse Stanley but Richard Rutt was a pioneer in this area.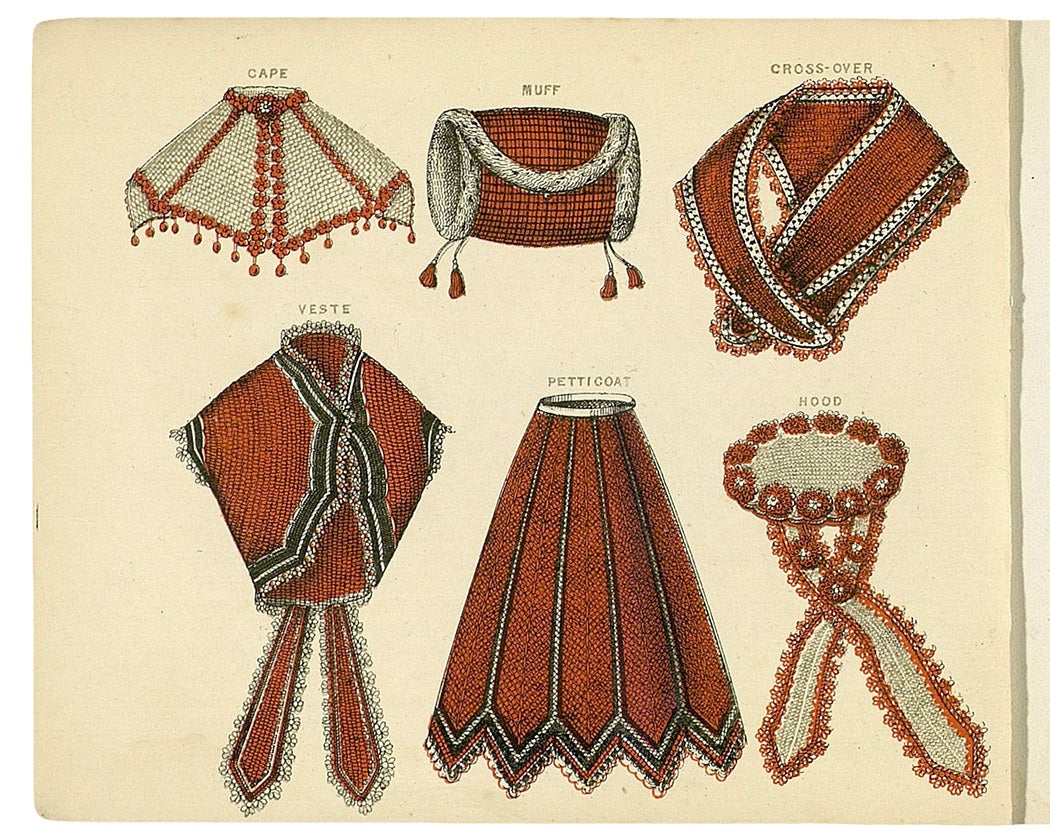 Are there any manuals in the collection on JSTOR that we simply shouldn't miss?
One of my favourites is the The Abergeldie winter book by Mlle Riego de la Branchardiere. I'm particularly drawn to the jaunty checked cover and the colour illustrations of the shawls and hoods within. Not many of the manuals contain illustrations, especially colour ones, so this is worth savouring!
Another one I would pick out is The Knitting book again by Mlle Riego de la Branchardiere, published in 1848. It is unusual for these books to contain any illustrations on how to knit, but this one has some beautiful images of hands each showing different elements of how to start to knit. Richard Rutt comments in his A History of handknitting that this particular manual was "unusual in that it began with illustrated instructions on how to knit.  Most other books of the day assumed a knowledge of fundamentals." In the preface the author even states that her images have been plagiarized suggesting a black market in instructions and patterns!
I must here also make some observations upon the many cheap publications that have recently appeared (two of which you have copied verbatim my illustrated instructions, even to a fault in the drawing), and to direct the attention of those of my readers competent to understand the many plagiarisms and general unfitness as works of instruction, of the majority, if not the whole of those publications.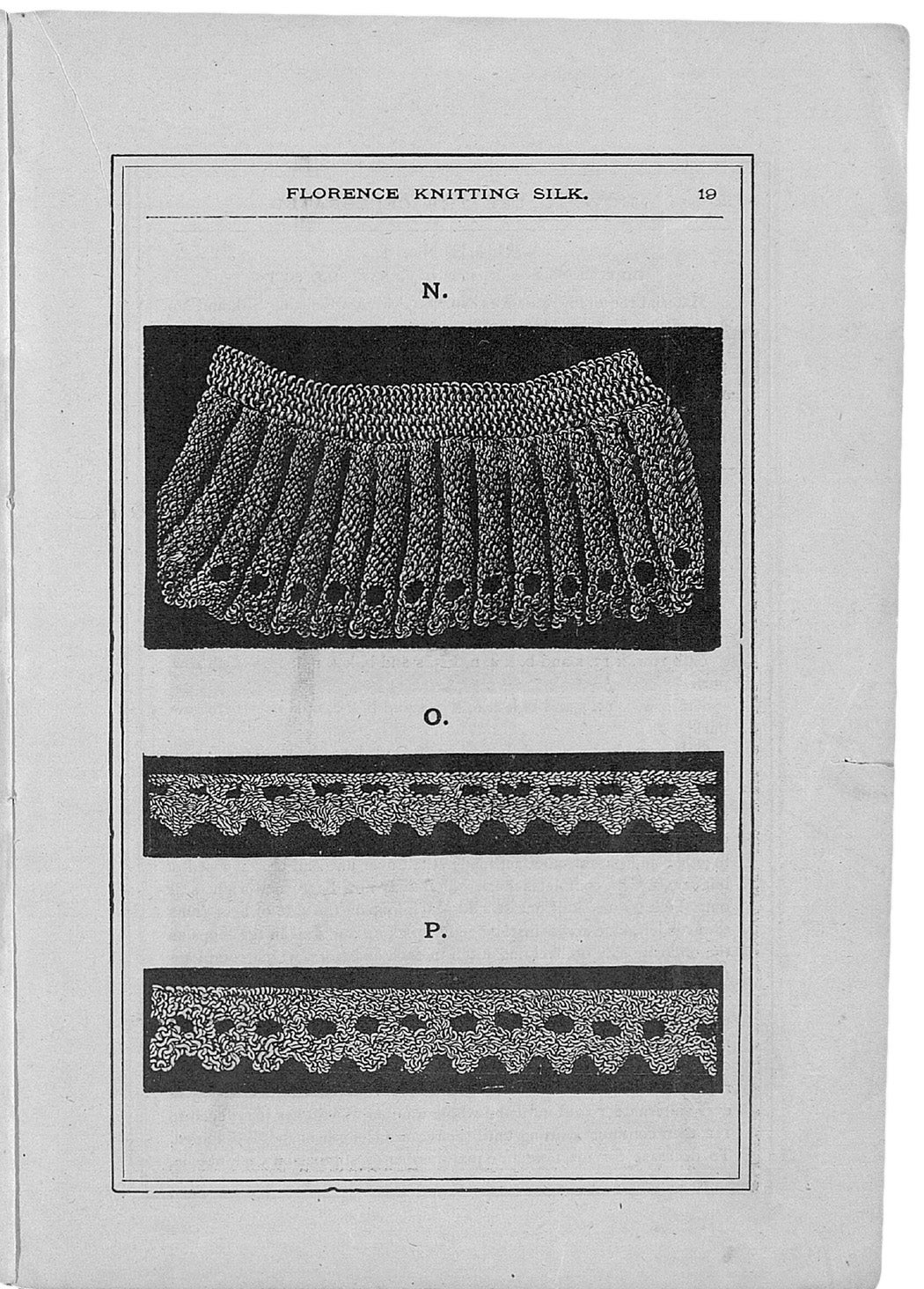 ---
Support JSTOR Daily! Join our new membership program on Patreon today.