The ouija board has long been an object of fascination for children, philosophers, poets, and anyone with a bit of bravery and an interest in contacting spirits or exploring the occult. Although the basics of using an Ouija board are fairly straightforward, you might find additional advice about lesser-known techniques and mistakes to avoid depending on where you look or who you ask. The instructions and accounts below were collected by Indiana State University students and belong to the ISU Folklore Archives, which contains thousands of examples of local legends, folk beliefs, customs, and ghost stories.
A student named Stephanie provides the basic instructions for how to get started: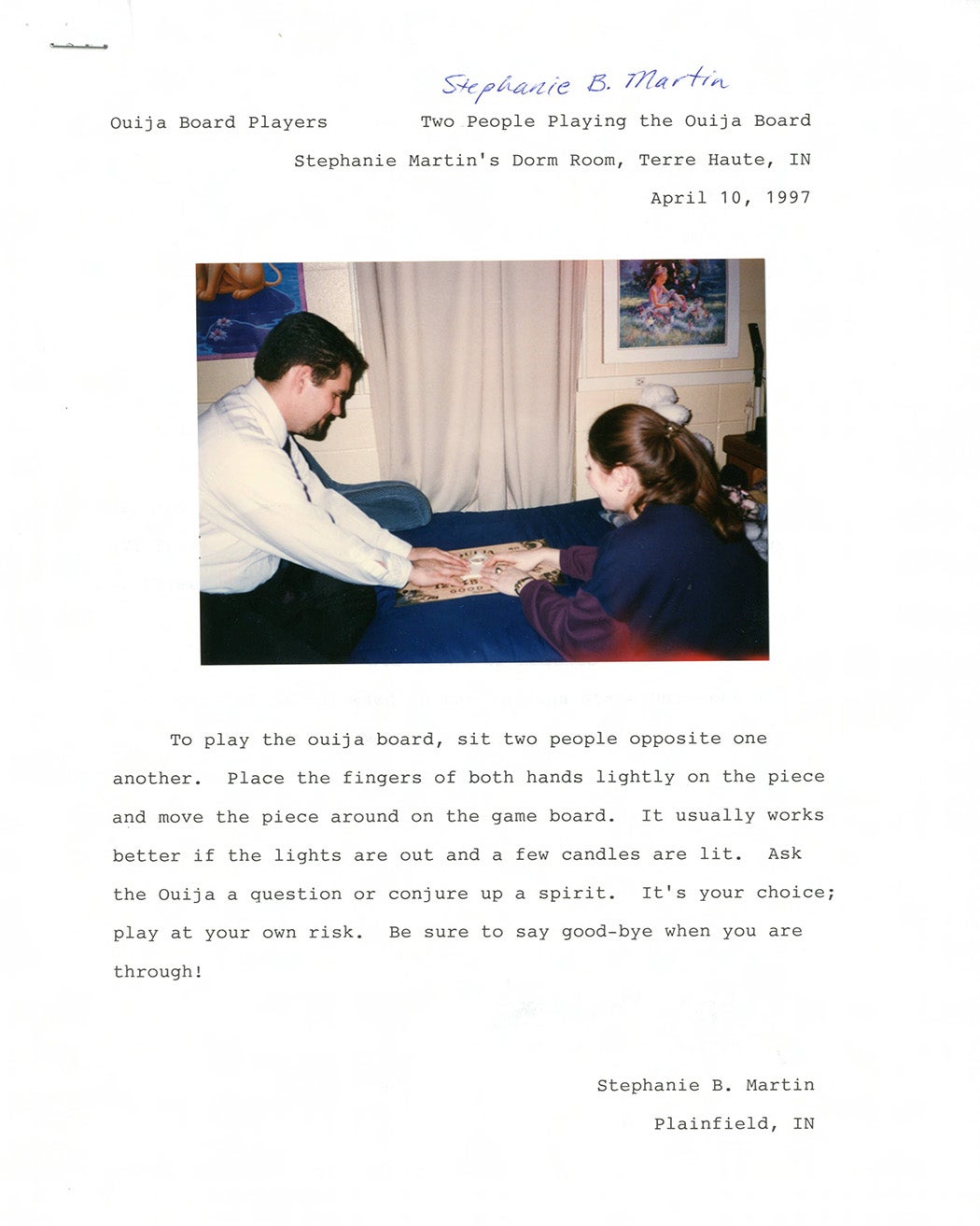 Perhaps more importantly, Matt shares a list of things you should not do while using a Ouija board: 
If you think you're ready to contact some spirits, you may reconsider after reading a few accounts of uncanny experiences below.
* * *
Supernatural Experience at the Fraternity
Josh and his college friends speak to the ghost of the previous owner of their fraternity house. When the ghost requests that Jessica take Josh's place at the board, something strange happens. 
"Something had followed her home"
After a uniquely intense session with a Ouija board, a woman fears she's been followed home by a spirit. 
How Many Faces?
A group of friends test the Ouija board by asking it about the photographs in the room. The board surprises them with its answer. 
"NANCY 1"
Brian and his friends decide to use a Ouija board in the creepiest location imaginable: a  haunted house beside a cemetery. 
Birthday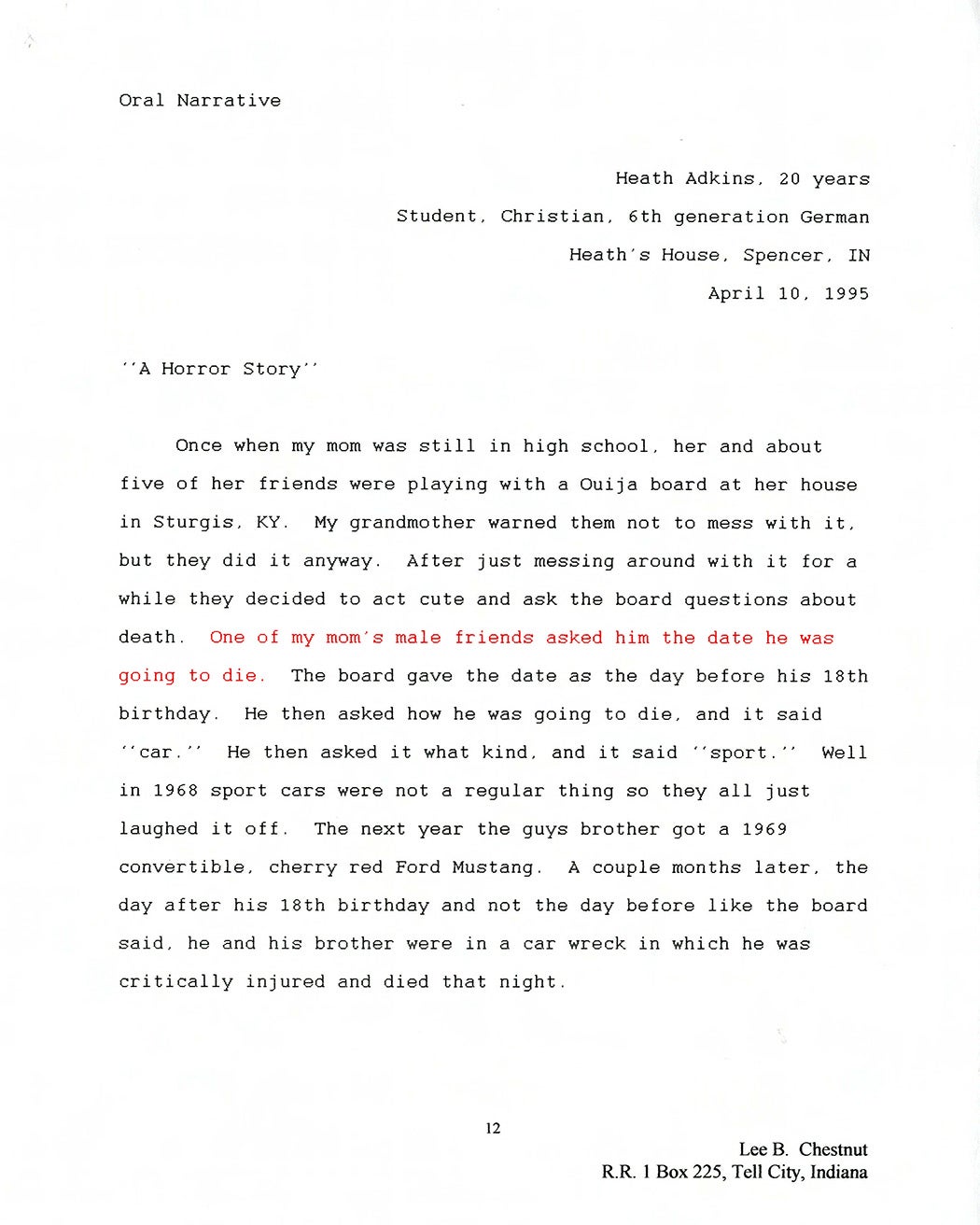 Heath recounts the grim story of his mom's friend, whose death was forecasted by two words, "car" and "sport."
A Mother's Love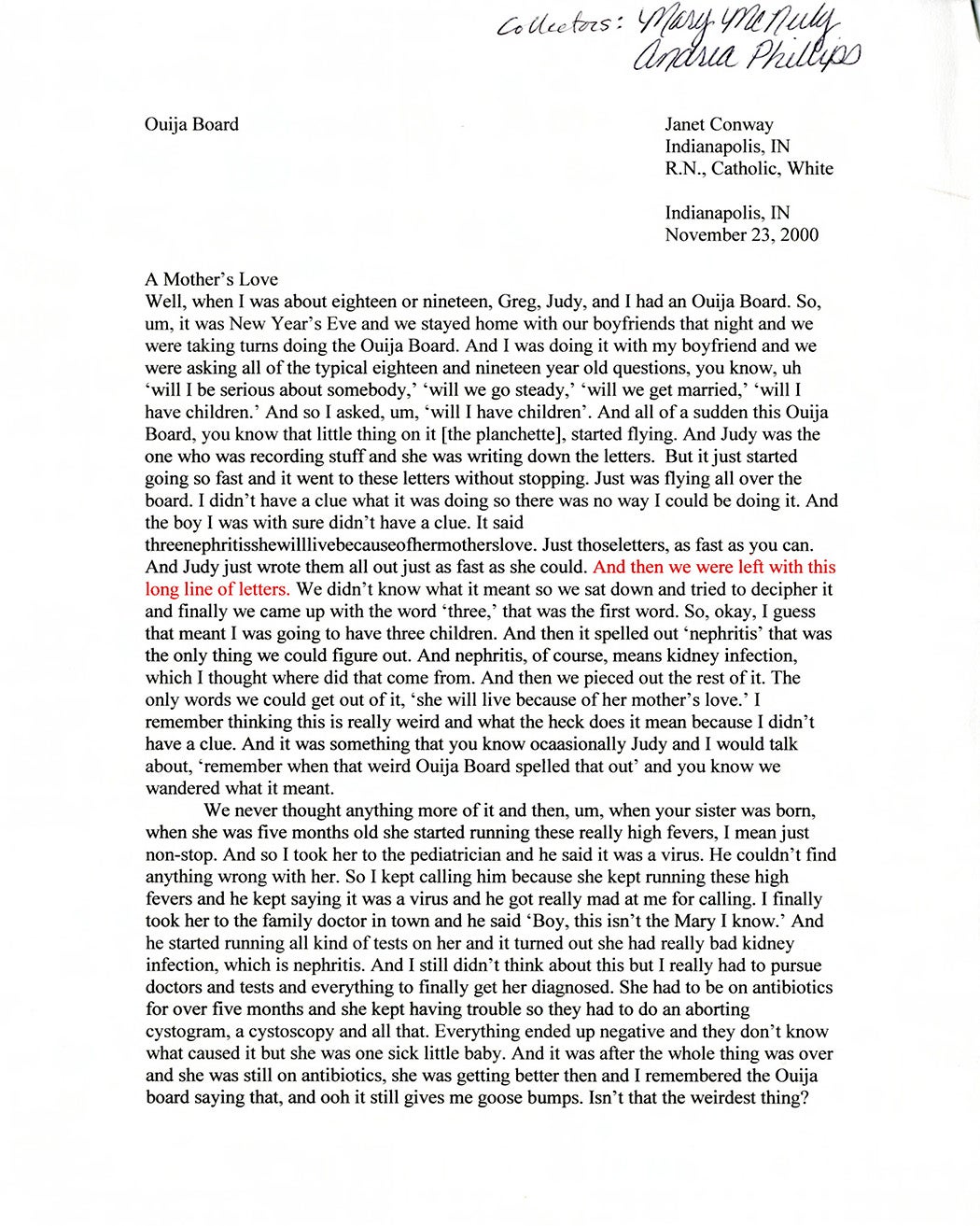 When Janet asks a Ouija board if she'll have children, the response she receives is much more intricate than she had anticipated.
"Grandma It"
After using a Ouija board, Shane hears voices in the night and feels like he's being held down in his bed.
The Deer
Christina reluctantly agrees to be in the room while her friends are using the Ouija board because it's discovered that the board will only work when she's present. Then strange things begin to happen, and continue even when the party is over.
The Pranker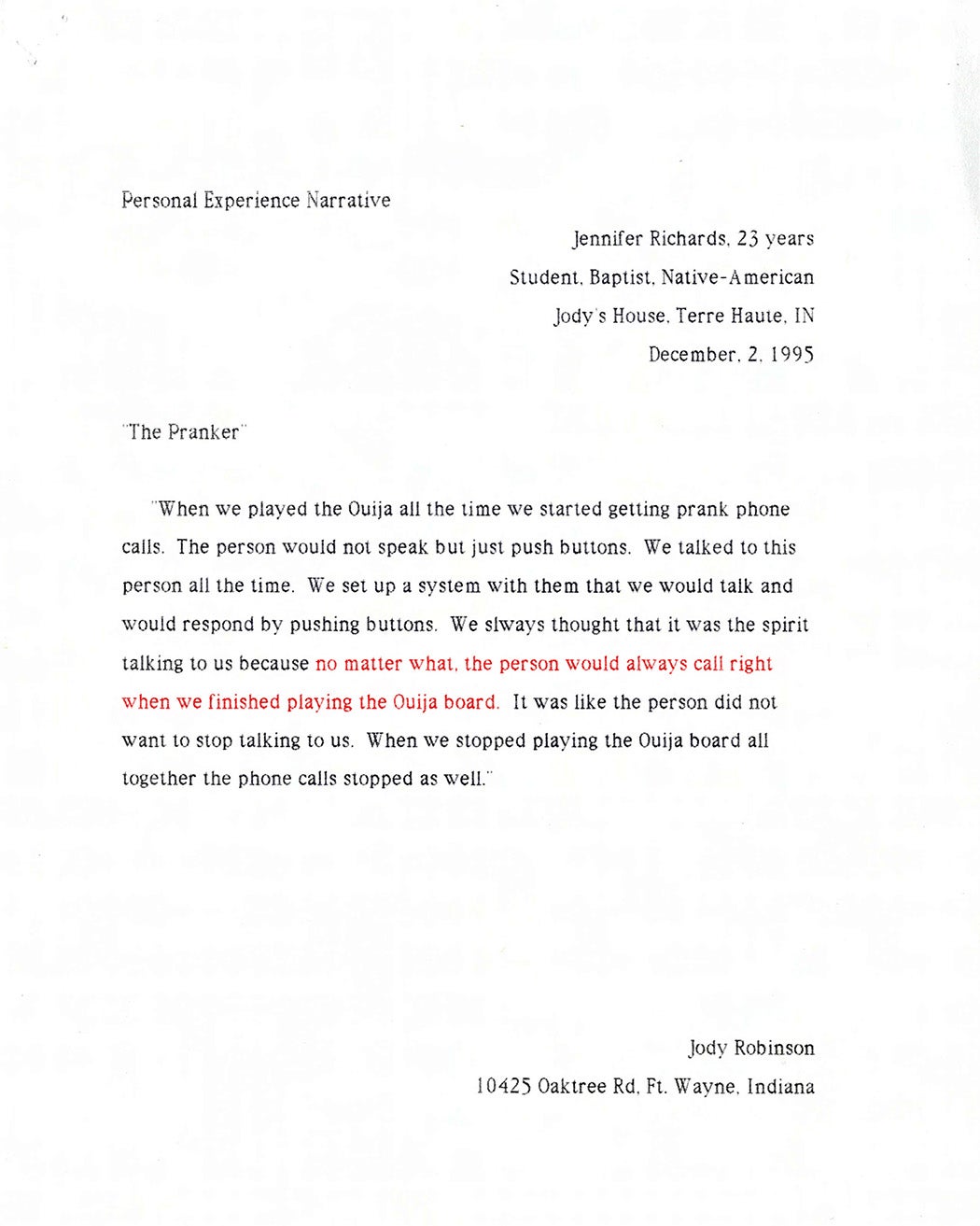 If the phone rang every time you used a Ouija board, would you answer it?
---
Support JSTOR Daily! Join our new membership program on Patreon today.