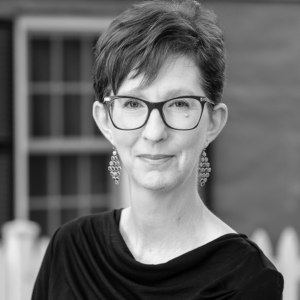 Sarah M. Dreller
Sarah M. Dreller is a Chicago-area architectural historian, digital humanist, and educator specializing in the history of the US built environment from the 1780s through the 1980s. She has an award-winning professional background in historic preservation project management as well as a demonstrable record of proactive equity-focused decision-making.

Dreller currently teaches undergraduate and graduate courses in the history of the designed environment for the College of Architecture + Design at Lawrence Technological University. She was previously on the faculty of the MA in Historic Preservation program at Goucher College for thirteen years, where she taught American architectural history and directed master's thesis students.

She is a qualified Architectural Historian under the United States Secretary of the Interior's Professional Qualification Standards 36 CFR Appendix A to Part 61(c). As a public service to her community, Dreller is a City of Evanston Preservation Commissioner. She owns a landmarked farmhouse, where she spends much of her free time trying to make careful stewardship decisions about the building and its related landscape.