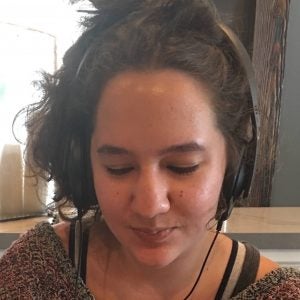 Hannah Harris Green
Hannah Harris Green is an independent writer, radio producer, and
translator based in Los Angeles. Her work explores the intersections
of identity and social justice in a global society, and has appeared
in The Guardian, VICE News, and The Caravan Magazine. She received her MA in Radio Broadcast from
Goldsmiths, University of London on a Fulbright scholarship last year.